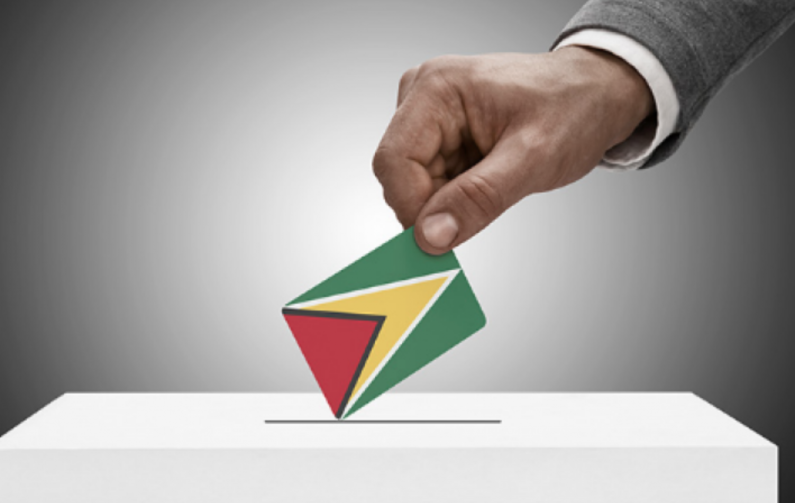 The Opposition today pressed the government on allocations for the Guyana Elections Commission to conduct House-to-House registration before Local Government Elections which are on the cards for this year.
Declaring that the current voter's list has serious problems, the Opposition sought to ascertain what monetary provisions have been put in place to ensure a new Voter's list in light of the increase in the budgetary allocations for GECOM.
But Minister of Governance, Gail Teixeira explained that preparations and decisions on such activities would fall under the Elections Commission and financial provisions will be made at that stage.
"As it relates to a new voters list, that is not a budgetary issue, that's a decision the Commission and the Chairman have to make a decision on if they so desire then budgetary matters will then fall into place. However, at this point there is no decision by the Commission to have, as the Opposition is saying a new voter's list," Teixeira said.
Opposition Member of Parliament David Patterson told the Committee of Supply that at the conclusion of the aborted 2018 House-to House registration process, approximately 20,000 persons were unable to get on to the voter's list. He quizzed the Minister about possible plans that are in place to ensure those voters are not disenfranchised.
However, Teixeira explained that there are provisions in GECOM's budget for continuous registration.
"In terms of anybody who was left off or weren't registered, they have the right to go with the continuous registration, claims, and objections when that commences," Teixeira said.
Local Government Elections
The Committee of Supply has approved a total of $783M for the hosting of Local Government elections this year.
Opposition MP David Patterson questioned the Governance Minister on a timeline for the elections.
"So, Mr. Chair can I assume that the Honorable Minister is saying that GECOM has not decided or made a preliminary examination as to which quarter Local Government elections shall be held, not the date, which quarter?" Patterson asked.
In response, the Minister of Governance said the Elections Commission has started the preparation of its roadmap for the Local Government Polls.
"GECOM has stated that they are preparing a roadmap which will go to the Commission and the Commission will make the determination on when they would be ready and inform the President of their readiness—that as far as I know in terms of the meeting with GECOM and in terms of the press reports is that they have not reach that stage sir to say what quarter of the year they would be willing to commence," Teixeira explained said in response.
A total $4.1 billion has been approved for the Guyana Elections Commission (GECOM) for its 2022 operations.