Following numerous complaints regarding sub-standard concrete blocks being sold on the market, the Guyana National Bureau of Standards (GNBS) has advanced its capacity to test concrete blocks with the introduction of a laboratory.
Concrete Hollow blocks can now be tested at the body's Sophia location.
Since last year, the GNBS commenced preparations for the facility which included the acquisition of the necessary equipment and the training of staff to make available testing services to stakeholders.
The service is important according to the GNBS since the body feels that concrete block makers need to understand the compressive strength of the blocks that they are making.
Public Relations Officer at the GNBS, Lloyd David said, "ultimately, this will benefit the consumers because they will not have to buy blocks that are defective or weak in strength. You know sometimes when you buy the blocks, just by picking them up, they separate and fall apart in your hands…"
For testing purposes, block makers will be required to submit between one to five blocks which constitute one sample, 'it can either be three inch, four inch, six inch or eight inch blocks', the PRO explained. However, for certification ten blocks are required to be submitted.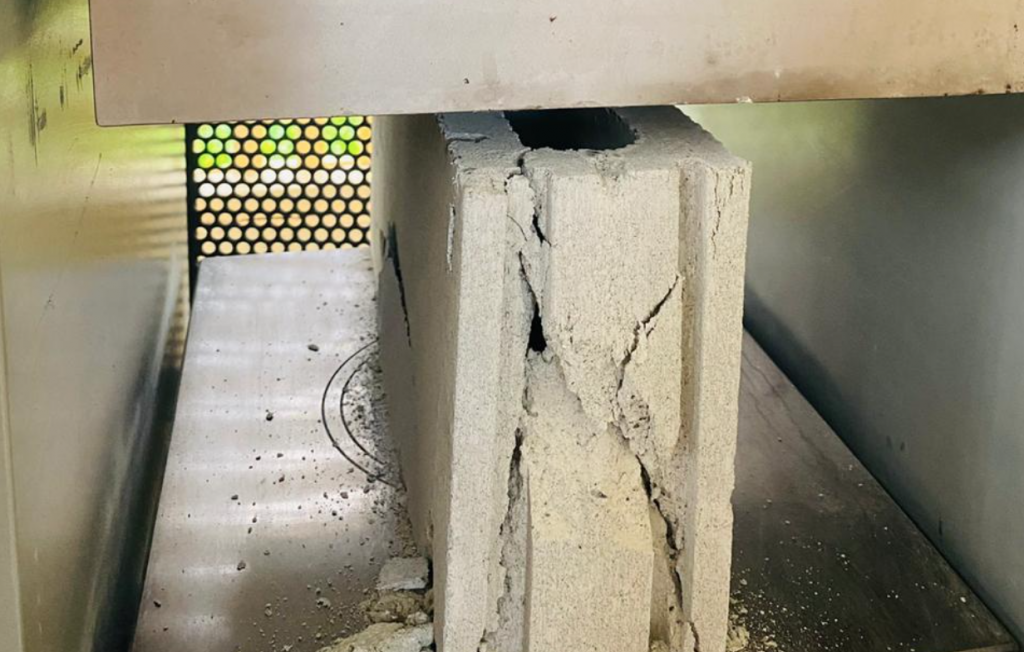 The testing takes between three to five days and at the end of the process, a certificate will be issued, detailing the results of the test which will allow manufacturers to understand the strength of the blocks they are making.
The GNBS is pushing for block markers to utilize the service, which can aid in the adherence to the National Standards.
While the GNBS is pushing for increased testing, it is willing to offer guidance to those manufacturers whose products fall below standards to bring them on par to what is required.     
The testing of concrete blocks is the body's first step towards ensuring that persons in the construction sector have access to quality-tested products.