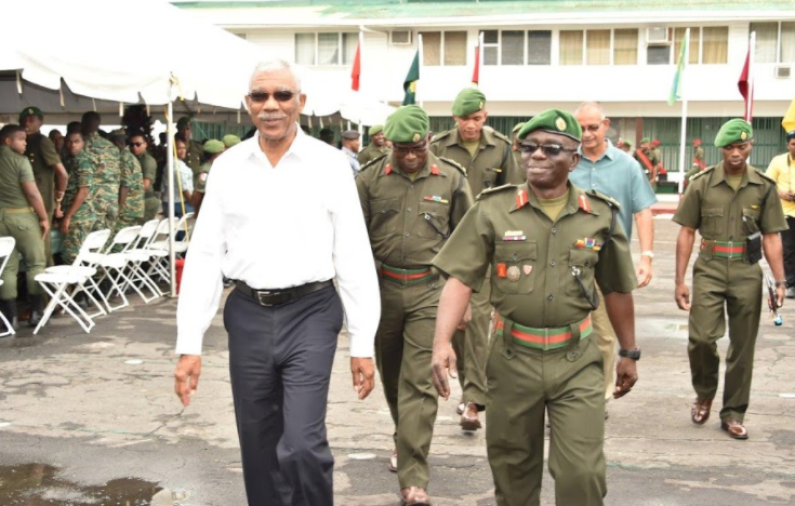 President David Granger, has indicated that Guyana is ready to prove its case about its border with Venezuela if the last try at the Good Officer's process fails.
The President made that statement today to members of the Guyana Defence Force at a Christmas event.
Last weekend, outgoing UN Secretary General, Ban-Ki-Moon announced that he has advised that Guyana and Venezuela give the Good Officer's Process to settle the border row one final try and if by the end of 2017, the issue has not been resolved, the International Court of Justice will be the next stop.
President Granger today said Guyana welcomes the decision by Mr. Ban Ki-moon to identify a definitive deadline to the Good Offices process for the resolution of the Guyana/ Venezuela border controversy.
He added that "last Friday, for the first time in 51 years, the Secretary-General has decided that that 51-year-old claim by Venezuela will go to the world court at the end of 2017 if the two countries Guyana and Venezuela do not agree to make some other arrangements. Well we have already decided that we have already waited 51 years too long. It is our territory and we will go to court to prove that it is our territory and you are there to back me up aren't you?" the President said to loud cheers and shouts of "yes".
Mr. Granger said Guyana has put in significant effort and work to place the border controversy at the top of the international agenda.
Since taking office in 2015, Granger has led international lobbying at the UN, the Caribbean Community (CARICOM), the Commonwealth Nations and other world organisations and individual countries.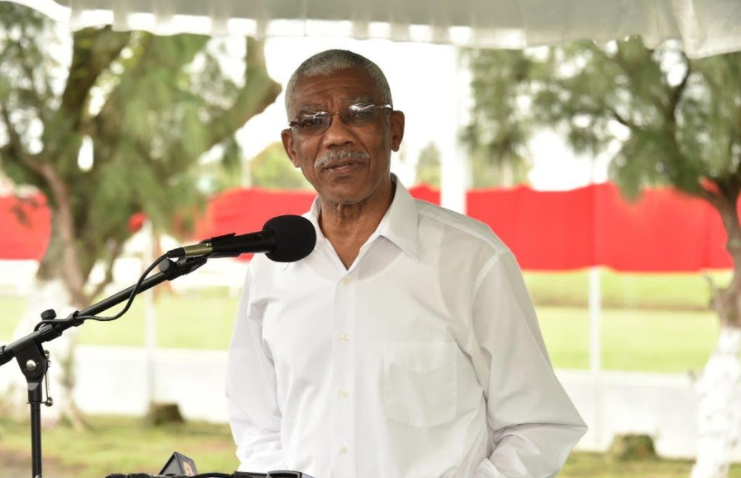 Today the President said said it is clear and satisfying that the work of the administration has not been in vain.
"We worked hard for it. We engaged the Secretary General since last year and it was always our intention that it is the Secretary-General's responsibility to make a decision about the way the controversy would be dealt with and he has made that decision and so in that regard, I am satisfied that the Secretary-General has discharged his responsibility to the Geneva Agreement of 1966. So we are very grateful he has made that decision. We have waited 50 years and we understand that the Secretary General has been very deliberate and very cautious in approaching this matter. International issues cannot be resolved in a sudden or spontaneous fashion and we understand that under the circumstances the Secretary-General did what was his duty under the Geneva Agreement", President Granger said.
The border controversy with Venezuela was settled since 1899, but the western neighbour has continuously laid claim to Guyana's territory including maritime areas.
Guyana believes that Venezuela's aggression over the years has stymied Guyana's efforts to explore many of its natural resources and reap the benefits.