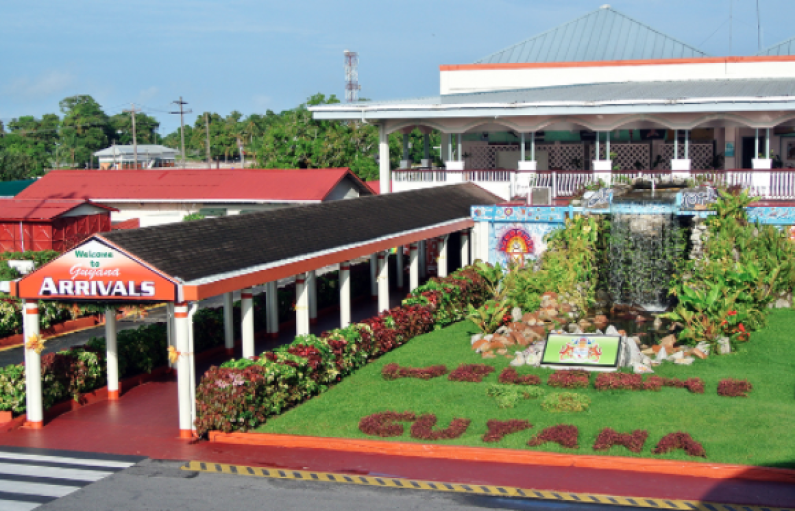 The Guyana Government on Monday offered clarification on reports that some 150 Haitians arrived in Guyana last week, possibly seeking refuge.
Minister of Citizenship and Immigration, Winston Felix said the Haitian Nationals are citizens of the Caribbean Community (CARICOM) should not be referred to as refugees.
"They came with all the required documents and they were admitted into Guyana as visitors and that's it. I don't know on what basis they can refer to them as refugees," he told News Source.
Felix said he is not concerned by the arrival of the Haitian nationals, who were all granted legal stay in the country.
"In my view we do not have any refugees in Guyana or even arriving in Guyana," he added.
The more than 100 Haitians who came to Guyana last Thursday on a chartered flight landed at the Cheddi Jagan International Airport.
There are reports that some of them subsequently travelled to Suriname but this could not be confirmed by Minister Felix.
Foreign Affairs Minister Carl Greenidge also weighed in on the matter and dispelled claims that the Haitian visitors were refugees.
He said refugees are labelled by the United Nations. "We can't as representatives of the public or individuals decide that they are refugees. I am not aware that they are refugees," he said.
Minister Greenidge even is those persons who arrived in Guyana did so without proper documentation, Guyana still could not class them as refugees.
"There is a process by which groups are designated refugees and an individual country cannot of its own volition just decide that they are refugees."