The Trinidad and Tobago business magnate who is heading the investment to build a second Marriott Hotel in Guyana has made it clear that he has no interest in politics and his investment here is all about business and investment opportunities.
Speaking to reporters today after the sod turning for the hotel's construction at Ogle, Mr. John Aboud said after the upcoming elections, Guyana will still be here and therefore his investment will still be here.
He was responding to questions about whether he was concerned that he started negotiations with NICIL to bring the hotel to Guyana over the past year, as the country faced upcoming elections.
"I have no interest in politics. Did I do something wrong? I would hope that after this elections Guyana will be here. So I have absolutely no interest in politics and I have absolutely no interest in who wins the elections. That is not my business. My business is real estate development and there is an opportunity in Guyana and I believe whoever wins, this opportunity will not go away", Aboud said.
Aboud's company is investing US$75 million to build the 150 room hotel at Ogle on just over 2 acres of land.
He said he decided to invest in a hotel complex in Guyana because of the existing investment climate and the opportunities that will come.
The businessman also gave the assurance that the Marriott brand will be at the Ogle hotel, shooting down claims by the Opposition Leader Bharrat Jagdeo that the Marriott company may not have given approval for the use of its name.
Mr. Aboud said "a Marriott will be here and I can assure that. We have otherwise signed off and its now just a question of the franchise agreement and how much commission you have to pay, what are the royalty fees, those are the things that we are going through now".
The Chief Executive Officer of NICIL, Colvin Heath-London said Guyana is fertile soil that is ready for investment. He said NICIL will continue to push for investments in Guyana and the negotiations will be done in the best interest of the country.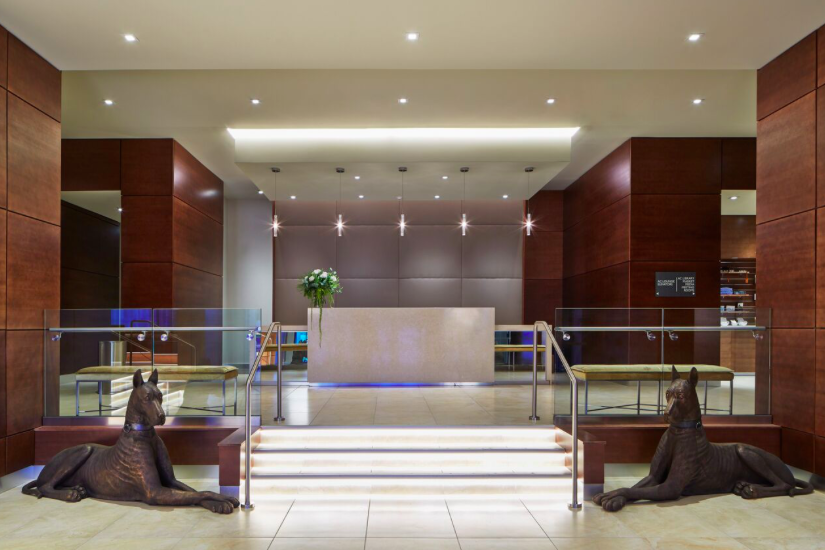 "NICIL is in the vanguard of luring investors into Guyana and next week, there will be a similar ceremony for another state-of-the-art hotel to be built in Guyana. Some 300 temporary and 175 permanent jobs will be created when that other project is launched. As such it is safe to say that with the two projects, some 700 temporary jobs would be made available with another 375 jobs after".
The AC Marriott project intends to hire 400 workers during the construction phase and another 200 as permanent staff on completion of the project.
The project has a duration of 30 months and the company has indicated that it will be pushing for all of the staff members during construction and after to be Guyanese.