The outgoing Deputy Chief of Mission at the US Embassy in Georgetown, Bryan Hunt, is of the view that Guyana would be doing itself a disservice if it were to only take advice on national matters from Guyanese while ignoring international partners.
Mr. Hunt's position came in response to a recent statement by Opposition Leader and former President Bharrat Jagdeo, that the Government of Guyana is allowing many of its policies and programmes to be influenced by foreign intervention.
Jagdeo believes the government should take less of the advice being offered.
But on Thursday, the senior U.S Diplomat told News Source that while the government may need to see if the advice being offered makes sense, it would only be doing itself a disservice to if it were to completely ignore the advice being offered by others.
"I do not believe that any country in the world in this globalized environment in which we live, has a monopoly on knowledge. I think that Guyana would do itself a disservice if it only took advice from Guyanese", Hunt said.
He added that he believes that it is "important for Guyana to look at the international context, speak with international experts, to speak with foreign governments that may have experience in areas that Guyana lacks, and to take advantage and advice from whichever quarter that it might be coming and I think it is a very smart strategy on the part of President Granger and his government to welcome advice".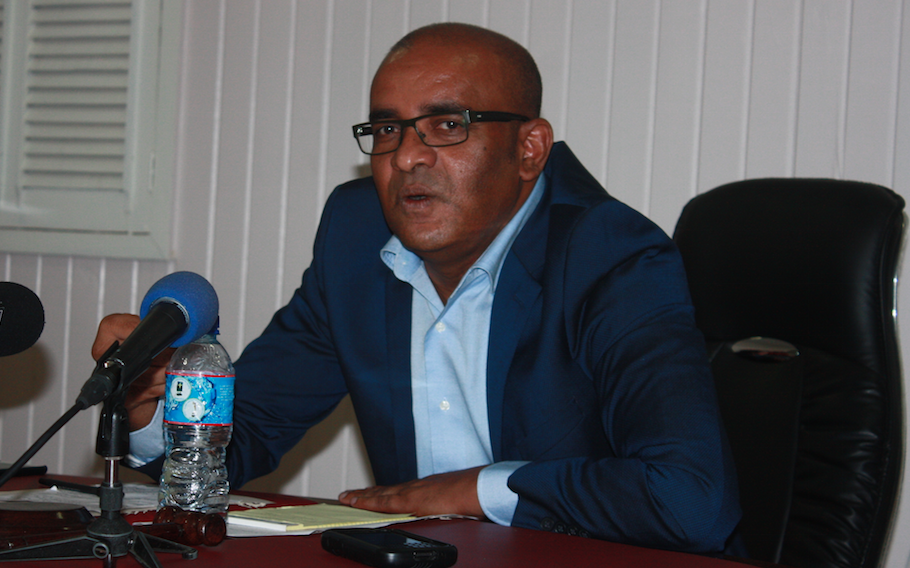 Mr. Hunt said the coalition government appears open to listening, and he believes that openness to the views of others will serve as one of the strengths of the current administration.
"Just because they listen, doesn't mean they need to follow the advice or take the advice. They have to analyze it and I believe that they have got the right personnel to do that. But I think it would be a tragedy for Guyana, if it were to ignore advice, and ignore expertise that is being offered simply because it is coming from someone who is not Guyanese."
The Deputy Chief of Mission who served as Acting Chief of Mission for the US government in Guyana for several months, said the relationship between Guyana and the US is at the best that it has been in recent years and that is not diplomatic talk.
Mr. Hunt told News Source that Guyana and the US are now at a "mature point" in their relationship, where actual discussions are taking place and where both sides are putting their views on the table and  agreements are taking place.
He said "in the recent past, we had a much more confrontational relationship", but now, the two countries have a shared vision for the future of Guyana.