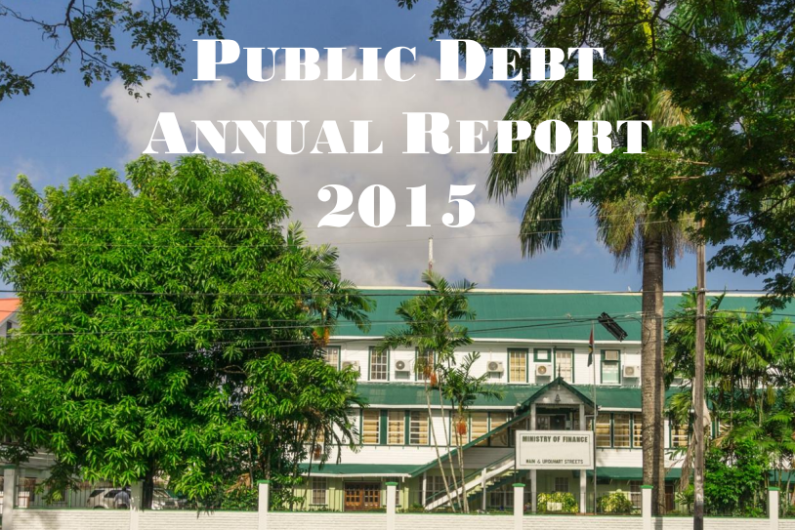 Finance Minister Winston Jordan on Friday presented the 2015 Annual Public Debt Report, the first of its kind in Guyana, to the National Assembly.
The Minister believes that the compilation of this inaugural Annual Public Debt Report represents an important step to ensuring institutional transparency and accountability.
He said it also demonstrates the administration's intention to lead through proactive action, so as to improve Guyana's performance in sovereign debt management and, by extension, the overall quality of governance.
The Report which presents an overview of debt developments during the last five-year period (2011 to 2015) noted that Guyana's total debt as a percentage of Gross Domestic Product (GDP) has declined from 51.9 percent at the end of 2014 to 48.6 percent of GDP at the end of 2015.
Minister Jordan said with this reduction, Guyana's debt profile continues to remain stable and sustainable over the medium-term.
"Noteworthy, Guyana is now faced with the challenge of maintaining debt sustainability in a volatile and uncertain global economy. In 2015, Guyana's economy, perhaps for the first time in recent history, found itself in a precarious situation where most of the country's key agricultural commodities, including sugar, rice, and forestry, faced headwinds," the Minister noted.
He said it is obvious the country's excessive reliance on these sources of foreign exchange will continue to expose the economy to volatile external developments, and make it more susceptible to external shocks.
"Our recent Debt Sustainability Analysis indicates that Guyana will remain vulnerable to external shocks. Commodity price fluctuations have added to the volatility of our export earnings and tax revenues, and have also affected the financial performance of state-owned agricultural enterprises," he added.
Jordan claimed that borrowing has also become more uncertain, with the recent increases in Guyana's income.
This he said has far-reaching implications for the terms at which Guyana can access financing. "As a result of our higher GDP, concessional lending will become scarcer. To access affordable financing, Guyana has sought alternative funding sources," he added.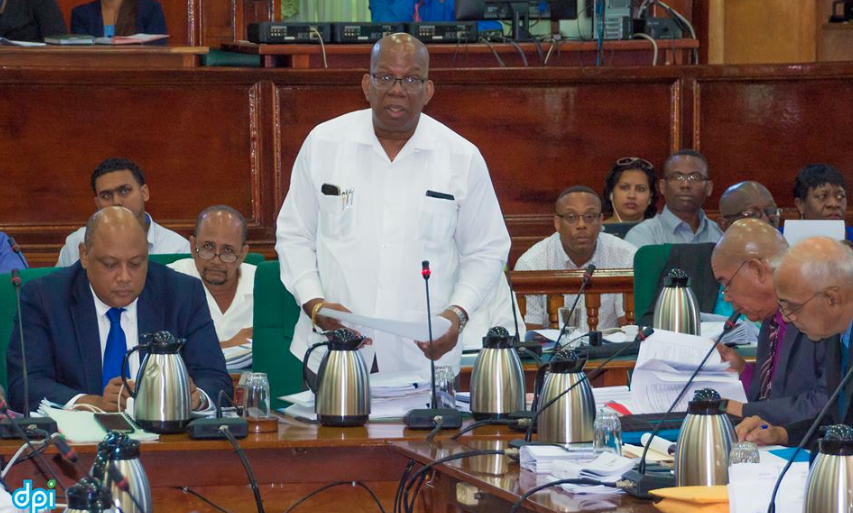 It has become a policy imperative for Guyana to strengthen the institutional framework for public debt management including establishing a sound and modernised legal framework for debt management and implementing a comprehensive medium-term debt strategy that is not only cost but risk focused.
In addition, Jordan said the government will continue to invest in a consistent capacity building plan to develop the skill-set necessary to understand public debt management, and implementing a comprehensive debt strategy.
"The Government keeps in mind that good public debt management builds a strong public finance infrastructure that supports our national development.
Strong public finance infrastructure fosters macroeconomic stability, which is the cornerstone for the achievement and sustainability of a good life for all."