A former Linden postman cried uncontrollably in Court today as a Judge handed him a life in prison sentence for stabbing death of his 4-year-old stepson.
Justice Nareshwar Harnanan handed down the life sentence to 29-year-old Rawle Samuels, despite his plea for mercy, having pleaded guilty to the lesser charge of manslaughter.
The Judge told the convict that he will be eligible for parole after 30 years. That first parole date will come in 2047 when Samuels will be 59-years-old.
Just before the Judge handed down the sentence, the man told the Court that he regretted what happened and understands the shame and disappointment that he brought on his family. He said if he had the change to turn back the hands of time, he would have never done what he did. Tears rolled down his face as he begged the Court's mercy.
The Judge told Samuels, that despite his guilty plea to the lesser manslaughter count, a child was stabbed to death and the murder weapon was left in the child's body. The Judge listened to the probation report, which also reflected the man's violent attitude towards women, before he handed down the sentence.
Samuels screamed loudly as he was taken away to the prison. He has been in custody since the 2013 murder of 4-year-old Jamal Nedd.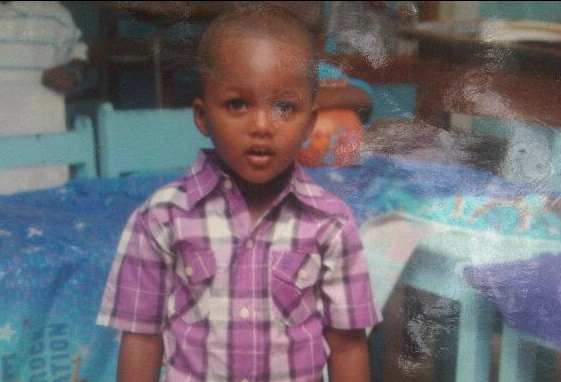 The young boy was stabbed to death by Samuels, as he walked into a room at the family's home where Samuel's was assaulting his young aunt.
Samuels was in a relationship with the boy's mother.
She was not home at the time of the incident. After the aunt managed to run from the scene, Samuels turned his wrath to the 4-year-old and stabbed him twice, before running away.  He was eventually captured as Lindeners were left shocked by the crime.
(Top photo credit: Guyana Chronicle)