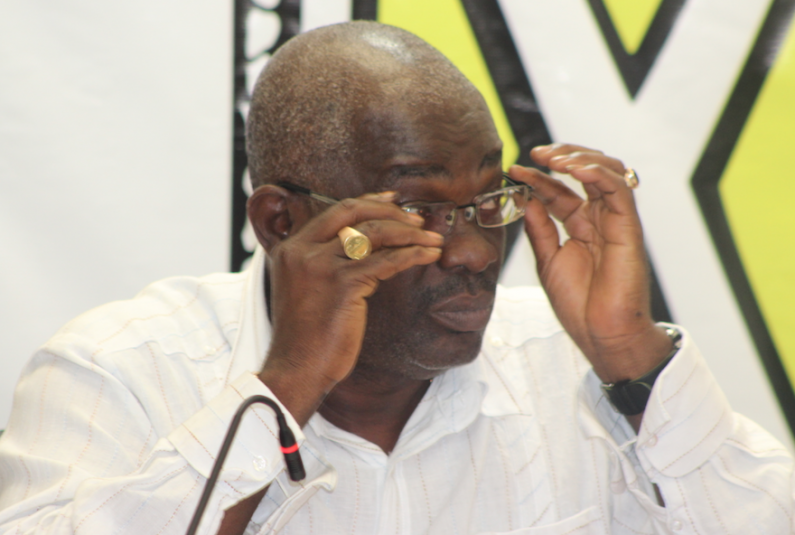 Chief Elections Officer, Keith Lowenfield through his Attorney Nigel Hughes today withdrew his application to the Court, which was seeking to block his dismissal from the Elections Commission.
Justice Jo-ann Barlow was expected to hand down her decision in the matter this morning, but Lowenfield's Attorney Nigel Hughes informed the Court that his client no longer wished to pursue the matter and therefore he was withdrawing the case.
The withdrawal comes the week after GECOM's Attorney Kim Kyte informed the Court that there had been an amendment to the motion that was presented to the Elections Commission seeking Lowenfield's dismissal.
The PPP Government nominated members of the Elections Commission recently amended their motion for the dismissal of Lowenfield. Instead of seeking his summary dismissal, they now want his dismissal in keeping with the terms of his contract.
The amendment to the motion before the Commission was made after Lowenfield moved to the Courts.
The Chief Elections Officer through his Attorney raised issues regarding a fair hearing in his Court matter since some of the members of the Commission who are expected to decide on his future at the Commission have already made public statements against him.
The Government nominated Commissioners are pushing for the removal of the Chief Elections Officer, his Deputy and the returning Officer for Region 4.
The three who are already before the Court facing misconduct in public office and other charges have been singled out for removal over a number of matters related to last year's elections and accusations of fraud.