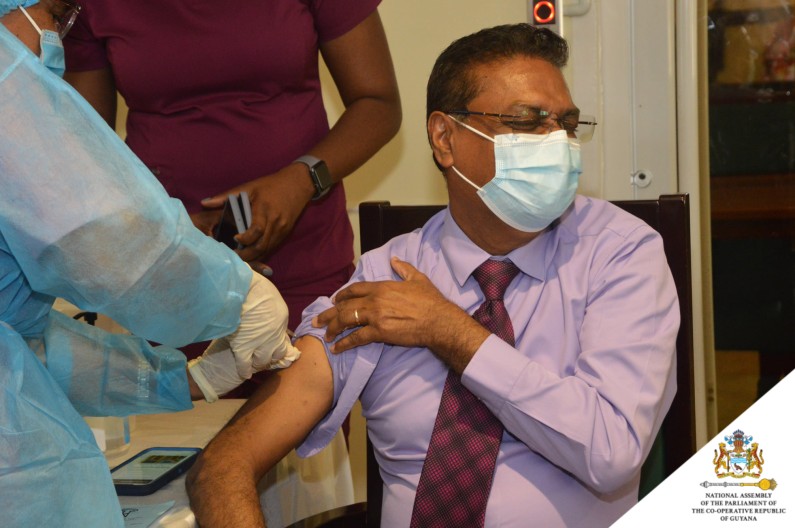 The Ministry of Health started administering COVID-19 vaccines to Members of Parliament today. The Speaker and Deputy Speaker along with former Prime Minister Moses Nagamootoo were among those vaccinated.
A number of Members of Parliament from both sides also received their vaccines, while others including several members of the Opposition said they intend to take theirs at a later date and prefer to see members of the older population be given preference.
Speaker Manzoor Nadir, who was diagnosed with COVID twice in the past six months, welcomed the decision of the Ministry of Health.
"I am very grateful that the President has included the MPs in the first batch and I am grateful for the media being here. It is important for us to tell our people that vaccination is highly recommended…it is more than necessary", Nadir said.
Several staff members at Parliament were also able to receive their vaccines.