The Attorney representing former Finance Minister Dr. Ashni Singh and former Head of NICIL Winston Brassington, has written to the Director of Public Prosecutions, requesting that she reviews and discontinues the charges that were recently filed against the two former government officials.
Attorney Anil Nandlall, who is also the former Attorney General, has given the DPP up to this Friday to act on his request or he plans to move to the High Court to block the charges.
In his letter to the DPP, he is asking that she uses her Constitutional powers to discontinue the charges forthwith.
He wrote that "I respectfully invite a review of the said charges for the purpose of specifically considering whether the particulars of the offences disclosed any offence at law, more particularly, the offences for which the accused persons have been charged and if not, I further invite you to consider exercising the powers vested in your office by Article 187 of the Constitution of the Cooperative Republic of Guyana and to discontinue the said charges, forthwith".
Dr. Ashni Singh and Winston Brassington were charged last week for improper conduct in public office.
The two have been given three weeks by the presiding Magistrate to return to Guyana and make an appearance in Court.
Both men migrated just after the 2015 elections, which saw a change in government.
The charges against the the men were instituted by the Special Organised Crime Unit and are related to the sale of acres of government land to three business persons for prices that were far below the actual value of the land.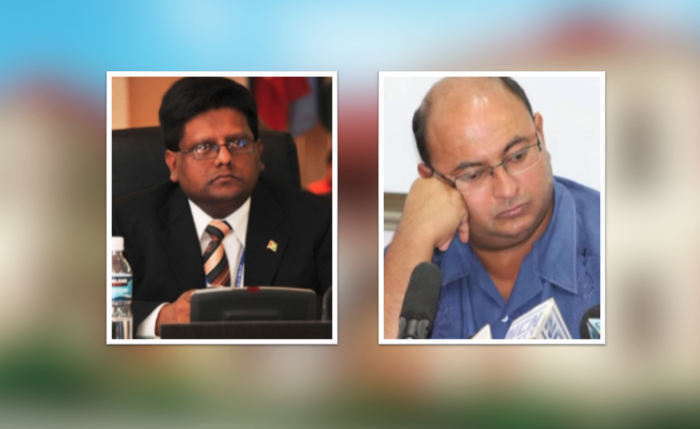 Opposition Leader Bharrat Jagdeo, who was President at the time, has brushed aside the charges, saying that the filing of the charges is just the government's way of trying to please its supporters.
He said the two men could not have acted on their own with the sale of the land, and it was his cabinet that would have approved the prices for the land.
The Opposition Leader at a press conference last week said since he was President at the time and the chair of the cabinet, he accepts responsibility for the action of the two men. He has not indicated that responsibility to any Court or the investigators.