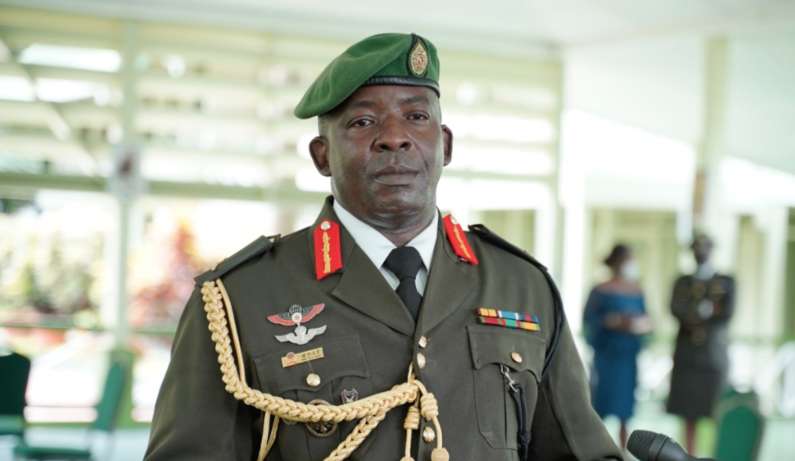 The Guyana Defence Force is under a new command. Brigadier Godfrey Bess today assumed the office of Chief of Staff of the GDF after receiving his official instruments of Commission from President David Granger.
Bess takes over the GDF as the current Chief of Staff Brigadier Patrick West proceeds on pre-retirement leave.
In brief remarks, the President said Brigadier Bess was taking over the leadership of the GDF at an important time in the country's history and at an important time for the GDF.
"The Chief of Staff is assuming command of the Force as Guyana embarks on a Decade of Development which will include investments aimed at the continuous retooling and strengthening of the Defence Force. Emphasis will be placed on strengthening the technical corps – Air, Engineer, Intelligence, Signals and Coast Guard – and on expanding the Militia and intensifying field training in long-range jungle operations", President Granger said.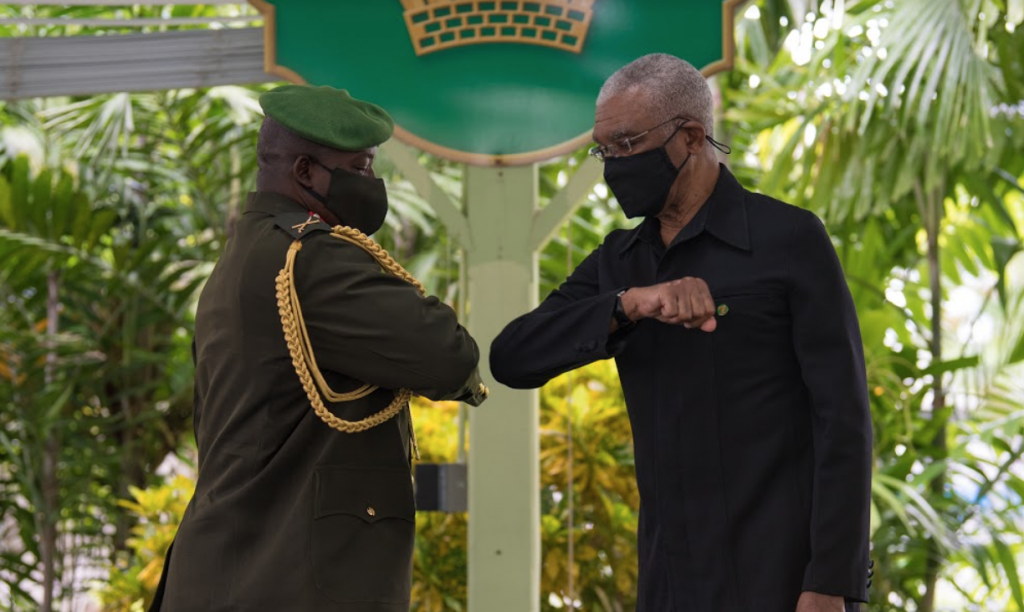 He reminded the new Chief of Staff of the importance of leadership and pointed out that "leadership, unlike command, cannot be mandated by law. It is an essential element in military command and involves motivating the force's manpower to achieve success in its operations and missions".
The new Acting Chief of Staff who began his military career in 1990 has pledged that he will continue the good work that was set by his predecessors, adding that the GDF will remain a professional organisation.
In comments to the media, he also said the GDF will support the democratically elected government of Guyana.