Over 1,200 persons have registered to attend the Guyana International Energy Conference and Expo, which opens at the Marriott Hotel on Tuesday.
President Irfaan Ali, Prime Minister of Trinidad and Tobago, Dr Keith Rowley; and President of Suriname, Chandrikapersad Santokhi are among Heads of Government scheduled to attend the high-level forum, which will see policymakers, academics, industry professionals and global energy thought-leaders engaging in intense discussions on the multi-billion-dollar industry, and its impact on development and the environment.
The Chief Executive Officer (CEO) of Hess Corporation, John Hess, and Guyana and Suriname World Bank Representative, Diletta Doretti are among other high-level officials.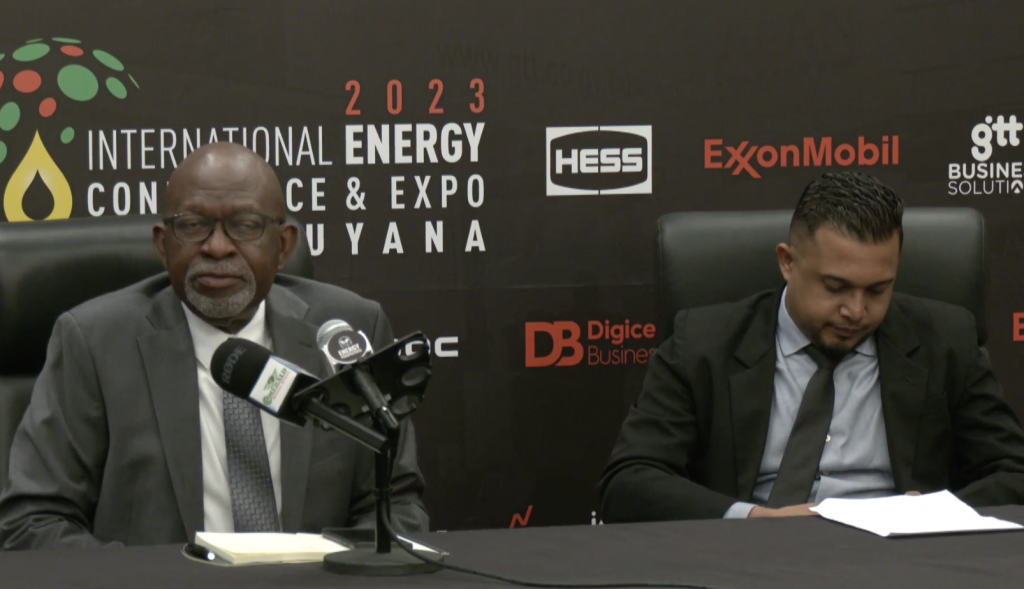 The Conference's Communications Director, Alex Graham said the energy conference is economical, content-driven and well organized.
"We are rolling-out for example, a number of new technologies to help with access, to help with movement, to help with security and just overall efficiency," he said. However, he acknowledged that there is room for improvement.
Of the 1,200 persons registered to attend the forum, 800 are delegates, 200 are exhibitors and 30 are sponsors.
Conference CEO Kurt Baboolall, indicated that the daily pass for the expo is available at a cost of $5,000. Special park and walk facilities will also be in place.