With continuing criticism against the recently signed Petroleum Production Licence for the Payara off shore development, Vice President Bharrat Jagdeo is of the view that the reviewed agreement is one that is now closer to international standards.
At a press conference today, the Vice President who holds responsibility for oil and gas, said that even with the Government having only six weeks to review the license, the country can see that there is a vast improvement as compared to the licence issued for the Liza 1&2 developments under the previous administration.
He said that the review has now ensured that the area is better managed through production and information flow and there is better oversight in the management of production in a fashion that is environmentally friendly and safe.
He believes it ensures that liabilities are not accrued to the state but to the oil companies, which he refers to as "cradle to grave management" of waste and there being overall insurance for Guyana.
Pointing to the agreement signed on Wednesday, Mr. Jagdeo indicated that while some areas are improved, others have been added to ensure that the benefits are maximized to the benefit of the country.
These include the prohibition or routine flaring, the establishment of standards towards the production and disposal of water and waste management, the expansion of the abandonment programme, safety and compliance audit, the submission of cost estimates within ninety days, and the commitment of the parties to the licence towards abiding to Guyana's laws and policies for Local Content.
The Vice President has also highlighted that a system of fines will be put in place shortly regarding the flaring aspect. This he pointed, will be in two components, one by the Environmental Protection Agency and the other being an economic fine for the use of the gas, since Guyana is also entitled to this.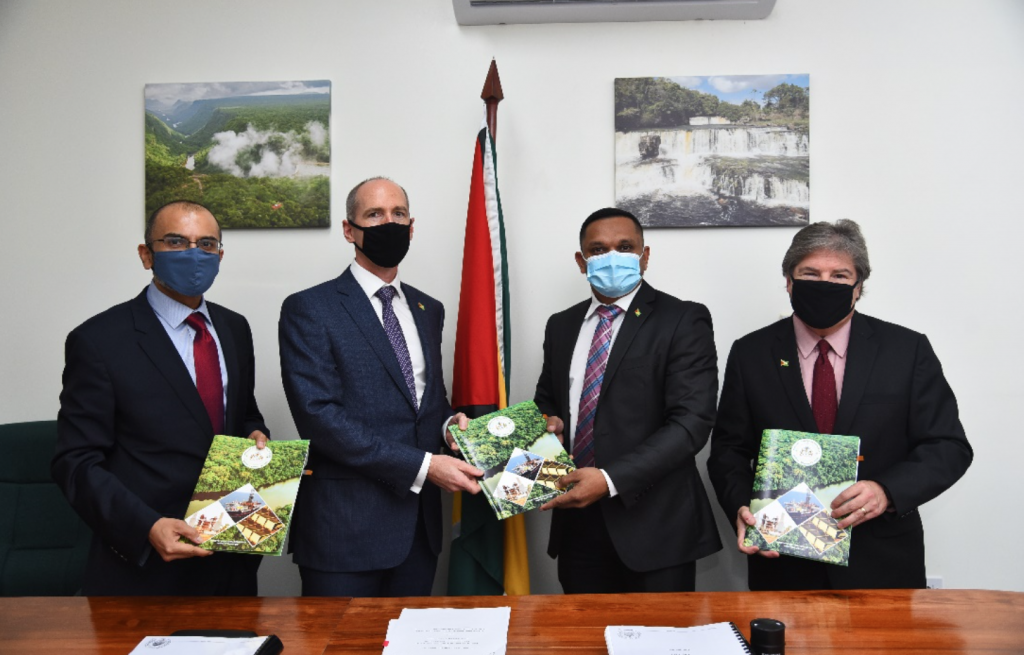 As recent as August, Exxon continued to flare approximately 12 million – 15 million cubic feet of gas daily from its offshore oil operations, though the deadline was August 10th.
For the Payara development, this is prohibited, given that the agreed licence only allows it for sixty days during start-up and special circumstances including maintenance, restart, and specific emergencies.
The VP said the license signed on Wednesday was not the Production Sharing Contract/Agreement (PSC/PSA) which exists between Guyana and ExxonMobil for the Stabroek Block, which was signed by the People's Progressive Party in 1999 and later renegotiated and signed by the APNU+AFC Coalition in 2016.
According to Jagdeo, while his government maintains its criticisms that the PSA does not benefit the interest of Guyanese, it is the Government's intention to move the investment forward.
He said that the idea of some to use the Payara license as leverage to change the PSA could best be described as wishful thinking
He however noted that "When it comes to future agreements in the Canji Block and Kaieteur Block, those will be dissimilar to the ones signed on to the Stabroek Block, since the conditions will be established when a Model PSA is determined, hence the terms will change substantively."