President David Granger stepped into campaign mode on Saturday evening as he addressed hundreds of supporters in the mining town of Linden at a rally to mark the 62nd anniversary of the People's National Congress.
The President used the rally to talk up some of his government's accomplishments since taking office in 2015 while encouraging Lindeners and the rest of Guyana to give the coalition another term in office to continue the work it has started.
He said as Guyana moves into becoming an oil producer, the APNU+AFC coalition will ensure every Guyanese benefit from the petroleum proceeds.
The President made it clear that under his government, "everyone will benefit from petroleum, it's not for one cabal, not for one group of businessmen. All Guyanese will benefit, with the bulk of the money going to natural resources and sovereign wealth fund, which will be used to ensure every Guyanese benefit".
The President said it was the coalition government that restored democracy by hosting two local government elections within four years, while the opposition People's Progressive Party failed to host a single one during twenty of its twenty-three years in office.
On the economic front, the President said the economy has been growing "slowly but surely". He pointed to the annual growth from 3.2% in 2015 to 4.1% in 2018.
"We had to put these things right, it wasn't easy. We are now getting more investment.  We are generating income and new jobs.  In one year alone, $89 billion in new investment", the President touted.
The President said his government wants to ensure the future generation is taken care of and wants to ensure systems are in place to safeguard the future of Guyana's children.
He noted that the Government has spent $170 Billion in education in four years and will continue to invest in the nation's teachers and students.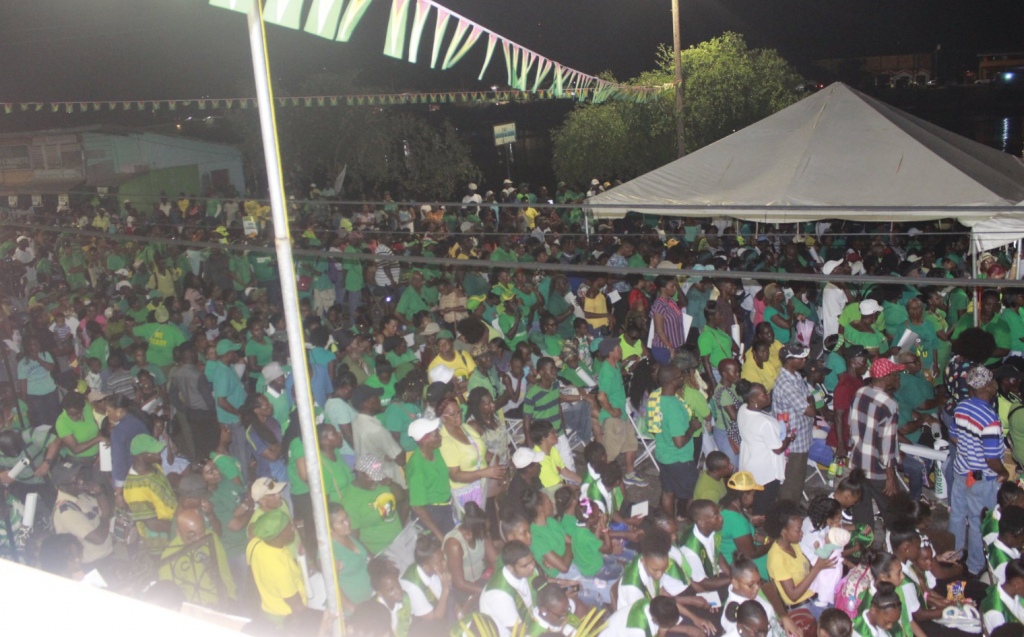 The President told Lindeners that he knows Linden has always loved the PNC and the PNC has always loved Linden. That love he assured, will continue, as the coalition government will stand with Linden.
"The PNC is here to serve. Linden loves the PNC and the PNC loves Linden. I don't question Linden.  I learn good. You have stood by us during hard and difficult times and we will stand by you", Mr. Granger assured.
Linden has always given good political support to the People's National Congress. The PNC is the largest party in the coalition government.
The value added tax was reduced….