Prime Minister Moses Nagamootoo, who holds responsibility for the state media, used the opening of the Police Officers' Conference to distance himself from what he said, is the "perceived" attack on the Acting Chancellor of the Judiciary, Carl Singh.
Last week, the Guyana Chronicle carried a front page headline and story about recent decisions by the Chancellor against the government.  Some legal minds were quick to call out the Chronicle over the front page and accompanying story.
Former Speaker of the House, Senior Counsel Ralph Ramkarran lashed out at the report in his weekly column, and the Opposition Leader, who as President was often criticized for attacking the Judiciary, also came forward and called out the government, saying that it was attacking the judiciary.
At the Police Officers' Conference this morning, the Prime Minister said the coalition government respects the independence and integrity of the judiciary and would not attack its members.
"As Prime Minister with responsibility for the state media, I want to say this. While I will not interfere with editorial discretion, I want to disassociate myself from the perceived scurrilous attacks in the Chronicle newspapers against the Acting Chancellor of the Judiciary, who will less than a month from now, demit his substantive post as Chief Justice at the end of a distinguished career".
The Prime Minister added that the government has been "leading the way in ensuring the independence of both the legislature and the judiciary and making them financially and administratively autonomous".
He said the government does not encourage attacks on the legislature and the judiciary and its not government policy or decision to besmirch the character of any judicial officer.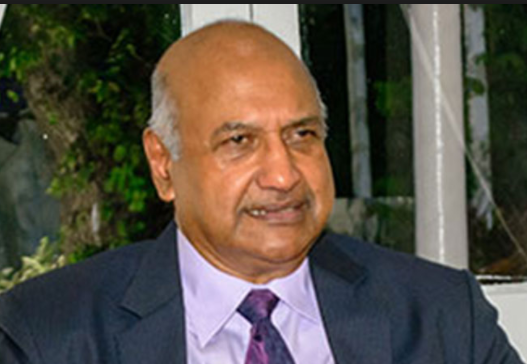 "Our government would not condone attempts, however, well meaning, or veiled, to impugn the integrity of judicial officers", Mr. Nagamootoo said.
Chancellor (ag) Carl Singh is set to leave office in February as he reaches the age of 65. He has never been confirmed as Chancellor and remains the substantive Chief Justice.  The Government has already started to advertise vacancies for the positions of Chancellor and Chief Justice.