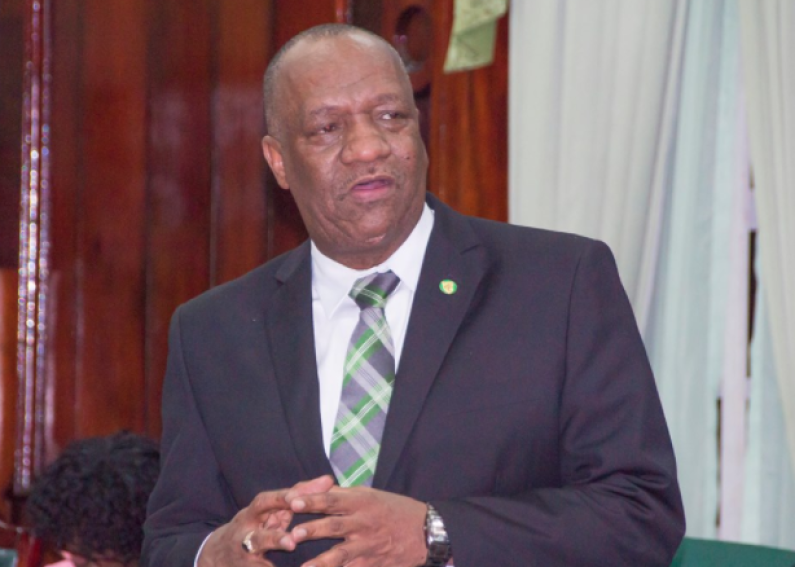 Minister of State, Joseph Harmon, joined other Government Members in supporting the 2017 national budget, congratulating the Finance Minister and his team for their "comprehensive plans".
According to Harmon "the budget is demonstrative of the strength of the government to take hard decisions to build the nation". 
He stated that the complaints by the Opposition Party that the budget is murderous and will lead to acts of violence were nothing more than scare tactics for political gain. 
"The PPP is trying to vilify a well crafted budget for a narrow political agenda, withdraw the budget is the call for a party whose numbers are dwindling", he said. 
Harmon maintained that the Budget 2017 will allow for the restoration of order in Guyana as opposed to the "lawlessness" that he said was upheld by the PPP administration.
He outlined that the Green themed budget is aimed at the restoring of Guyana's economy and noted that the coalition government is bent on paving the way to a better life for every Guyanese.
The opposition, People's Progressive Party has been lambasting the budget and calling on the government to withdraw it completely and submit a new budget.  The Opposition has said that some of the taxes being increased will lead to tougher economy that is already facing several challenges.
It has accused the government of going against its many promises on the campaign trail.