Members of Parliament for the APNU+AFC Coalition met today with President David Granger who reminded them that the coalition is bigger than Party and individual politicians.
According to a statement from the Ministry of the Presidency, the President also urged the MPs to continue to take their responsibility to the people of Guyana seriously. He added that each member must work hard to make the coalition work for the people over the next five years and beyond.
The six party Coalition, which will be contesting the first Local Government Elections (LGEs) in Guyana since 1994, as a single unit, won the 2015 General Elections, a victory, which the President prefers to refer to as an opportunity to change the trajectory of Guyana.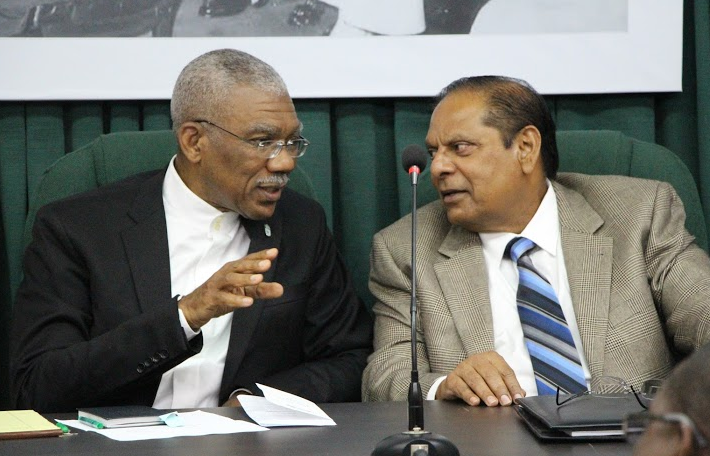 President Granger used the opportunity to reiterate his commitment to ensuring that Local Government Elections are held every three years as Constitutionally required, to ensure that the people of Guyana are actively involved in the governing of the country.
Referring to the results of the 2015 Elections, President Granger said, "This is a transformational event in Guyana's political history and we have to make it work.  We have to do everything possible to demonstrate to the Guyanese people that this is the form of Government that could deliver to them that good life.  It is not just a temporary electoral expedient… it is the way of the future.  It is an inclusionary process that will give every community in Guyana, hinterland or coastland; of every ethnicity, of every religious group, of every social class and opportunity to have their voice heard."
The President charged the Parliamentarians to continue to work hard in the interest of the Nation, since it is their core belief that the Coalition is capable of delivering a better quality of governance to the people of Guyana.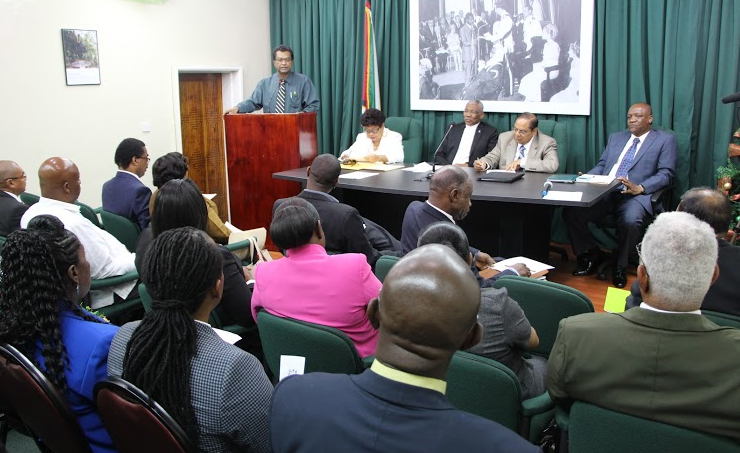 Pointing out that Government is a month away from delivering the 2016 Budget, President Granger called on the Members of Parliament to continue to engage in a process of national consultation so that the needs of the people can be adequately addressed. "We have to meet them.  We have to find out what their needs are, particularly now at this time of year when a month from now we will present our second budget.  That budget has to be reflective of the needs of our people for development.  That can only be truly reflective if there is a process of consultation with the people and a representation of their views.
 Also speaking during the meeting, Minister of Public Security, Khemraj Ramjattan said that while there will be difficulties and challenges for the Coalition, these must be overcome and called for a continued 'unity of purpose'.