President Irfaan Ali today moved ahead with the appointment of members to the Police Service Commission and the Integrity Commission even as the Opposition threatened legal action over the need for meaningful consultation.
The President said the members of the Police Service Commission were already approved by the National Assembly. Three of the four members took the oath of office today.
President Ali said the Members that he nominated for the Integrity Commission are all upstanding members of the society.
"In chartering this course of One Guyana, we will seek out from among us, those who have the credentials and are willing and ready to serve at every level in moving our country forward. It will not and cannot be based on any other principle but that of fairness, justice, integrity, and most of all, confidence. As President, I have the confidence in the people appointed today, Guyanese appointed today, not only have the skills but they have the character to execute the duties they have been called upon to execute", the President said.
For the Police Service Commission, Pastor Patrick Findlay will serve as its Chairman. The members are Mark Conway, Hakeem Mohamed and Ernesto Choo-a-Fat.
The Police Service Commission is tasked with the appointment and discipline of senior members of the Guyana Police Force.
The life of the last Police Service Commission ended in controversy after the President suspended all of the members.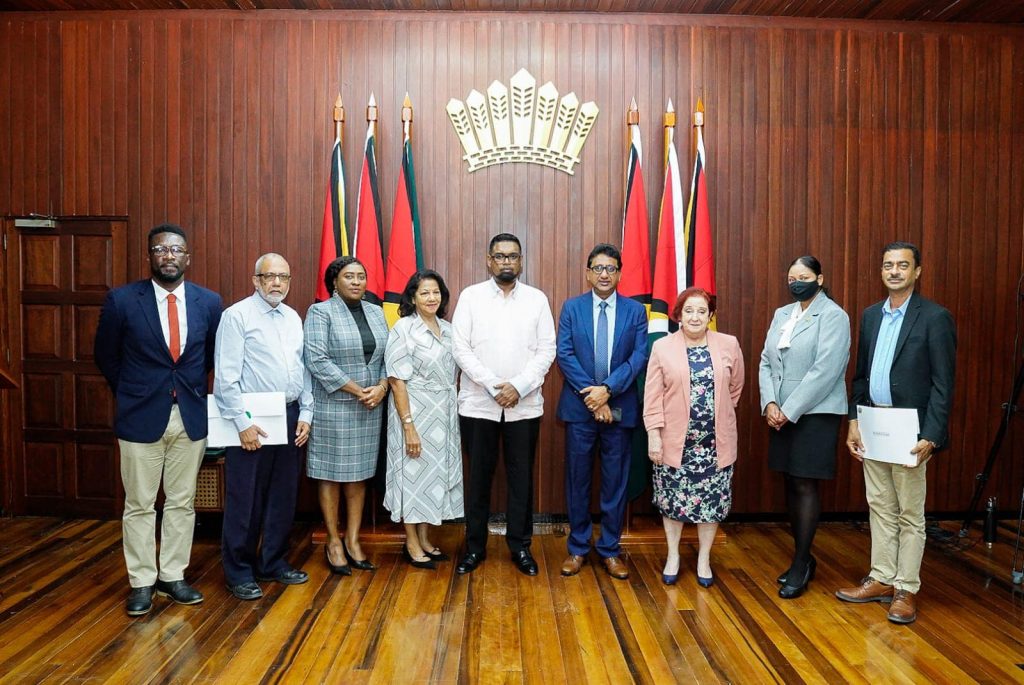 The President's action is now engaging the Court. He was accused by the Chairman of the last Police Service Commission of attempting to interfere with the work of the Commission by requesting promotions for specific members of the Police Force.
The Integrity Commission is tasked with administering and enforcing the Integrity Commission Act which comprises the Code of Conduct, and Declarations of income, assets, and liabilities for persons in public life.
The Commission will be chaired by business executive Chandra Gajraj with the other members being, Attorney Kim Kyte-Thomas, Mohamed Ispahani Haniff, Hardesh Tewari, and Wayne Bowman.