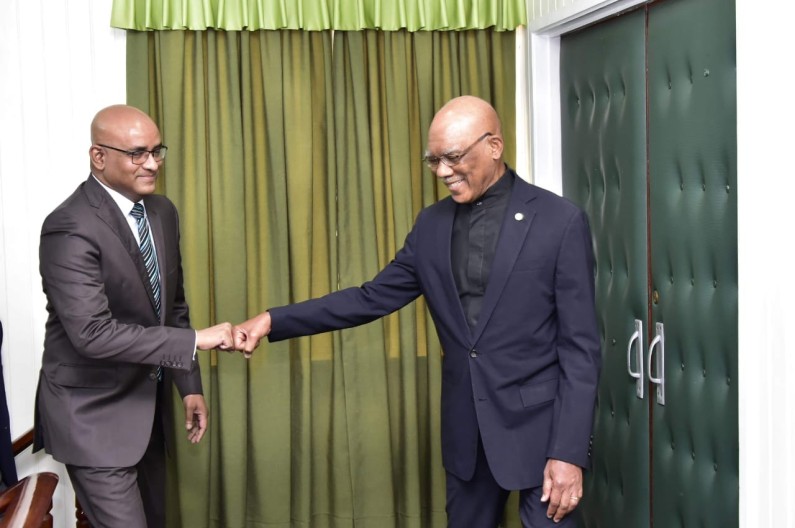 In an address to the nation on Friday afternoon, President David Granger assured that it remains his desire that credible elections be held in the shortest possible time.
The President said he will continue to ensure that his government's actions are consistent with the Constitution and he is assuring the nation of credible electoral process.
President Granger said citizens must not be intimated by incendiary insinuations.
"I urge everyone not to be intimidated by incendiary insinuations aimed at instigating disaffection which could affect preparations for elections. I assure everyone that the Government will spare no effort to protect your fundamental rights and freedoms. Guyanese, I am confident that the path we have chosen is the best for the nation", he said.
The President said the resolution to the present political situation requires collaboration, making it clear that "I am prepared to do my part to ensure credible elections within the shortest possible time this year. The decisions which have to be made and the actions which need to be taken, however, are not mine alone".
He said he is relying on the readiness of the Elections Commission, the provision of funds, and the expansion of time by the National Assembly to conduct credible elections.
The President also said he is relying on the judicial process and the current case before the Appeal Court, adding that he is also relying on public confidence in the institutions responsible for executing the processes. Those processes, he said, demand political cooperation and not confrontation.
The President said there have been attempts to frustrate the work of the Elections Commission with walkouts by the Opposition nominated members.
He said he expects that with the advice of the Commission and with the support of the National Assembly, he will be able to proclaim a date for the elections as early as possible.