Blaming the current blackout and power supply woes of the Guyana Power and Light (GPL) on the former APNU+AFC government, the Prime Minister's office announced today that the government has been working to restore the progressive outlook of GPL within a broader framework of cheaper and more sustainable energy production to improve the daily lives of citizens.
"Already, we have reinstated the uncompromising, robust maintenance regime at GPL, reverting to the above-board procurement practice for the use of original spares directly from source; and getting back to the well-established pre-2015 schedule of maintenance of transmission lines across the entire grid system," the statement from the Prime Minister's office said.
It was explained that in the medium term, significant increases in the generated power will be achieved in response to the demand, with the internal introduction of nine additional sets, and a request for proposals (RFP) that can potentially see the external addition of 50 megawatts to be garnered through private supply.
"Meanwhile, the one hundred and sixty-five (165) megawatts to be generated through the ground-breaking Amaila Falls Hydropower project foolishly scuttled by Patterson under the Granger Administration, is coming back on stream shortly, while the three hundred megawatts of power from the Wales Gas- to- Shore project will be a game-changer for our country and its people," statement from the PM's office noted.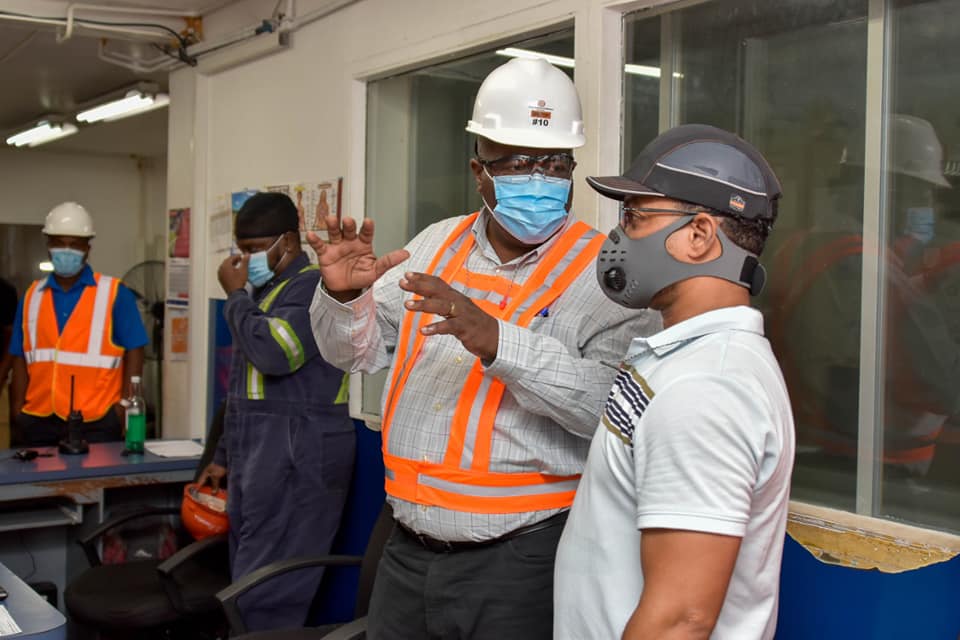 The Prime Minister further explained that as with the developmental trajectory of the country exponential growth of the country's energy sector is being pursued in partnership with Brazil and Suriname.
It was explained that the move is expected to be created under a tripartite arrangement which is currently being ironed out. It is expected that an energy arc will be created across the three frontiers, with a sustainable mix of power providing much needed energy security.
The Guyana Power and Light company has been coming under fire for the current state of its power supply.
Just last week, it was revealed that the country suffered from over 105 blackouts last year, which was above the targeted number.
GPL has blamed COVID-19 and its maintenance work on the power problems.
Just recently, Opposition Member of Parliament David Patterson irked the Power Company and the Government as he raised questions about the current GPL operations.
In response, GPL sought to blame the quality of spare parts procured under the former government, but Patterson shot back that there were never any complaints about those spare parts before.