The Ministry of Public Health in a statement last evening said it is "setting the record straight" and is clarifying that all procedures were followed with regard to a contract with a US based company for the supply of emergency pharmaceutical supplies for regional and clinic services last year.
According to the Ministry, the contract was signed almost a year ago, in August 2017 and all tender procedures were strictly followed.
The Ministry explained that tenders were initially received from six companies, but when those documents were opened, all six companies failed to meet the evaluation criteria at the preliminary stage for the multi-million dollar contract. Those six companies were Ansa McAl Limited,  Caribbean Medical Supplies,  Global Healthcare Supplies, International Pharmaceutical Agency,  HDM Labs Inc. and Meditron Inc.
According to the Ministry, it sought and got permission from the National Tender Board for restrictive tendering.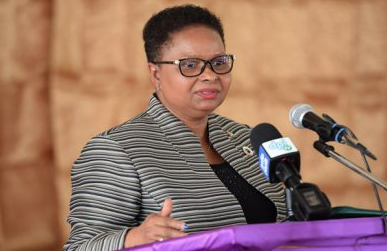 It said all six companies were written to and asked to resubmit bids. But only one of the companies responded, HDM Labs, and it was that company that got the award from the National Tender Board.
Cabinet then noted the recommendation from the tender board and the contract was awarded in august last year.
Public Health Ministry Volda Lawrene said she has taken note of the curious timing of what she called a "non-story", coming more than a year after the contract.
She said it appears to be coming when a certain critical political decision is imminent, clearly referring to the upcoming PNC internal elections for party chairman. Lawrence is one of the candidates for that position.