While declaring that no level of crime is acceptable, Citizenship Minister and former Police Commissioner, Winston Felix, is crediting the APNU+AFC Coalition for arresting Guyana's crime situation over the past four years.
At the PNC Reform's weekly press conference this morning, Mr. Felix noted that serious crimes are down by 25% from 2014.
"The PNCR is proud that in just four short years under the APNU+AFC government, Guyana is finally moving in the right direction. Serious crime has been reduced from over 3,600 incidents in 2014 to just under 2,700 incidents in 2018, a decrease of 25%. The Guyana Police Force has been expanded and given the resources and training they need to fight crime", Felix said.
The former Top Cop who served as Police Commissioner under the PPP said that more crimes are being solved under the current administration as more resources are being made available to law enforcement.
He said "unlike under the PPP/C, today crimes are being solved. Specialist police units have been established to fight organised criminal gangs that once controlled our country. Due to these initiatives, there has been a 25% drop in murders from 149 t0 111; a drop in reported rapes, burglary and breaking and entering".
Felix said the PNCR as a partner in the APNU+AFC government takes pride in the efforts that the government has made to rid Guyana of corruption and bribery.
"APNU+AFC's rapid progress on countering corruption has been recognised internationally, with Guyana highlighted as one of the biggest improvers on the Transparency International's corruption index. Guyana has seen a 27.5% improvement in its ranking".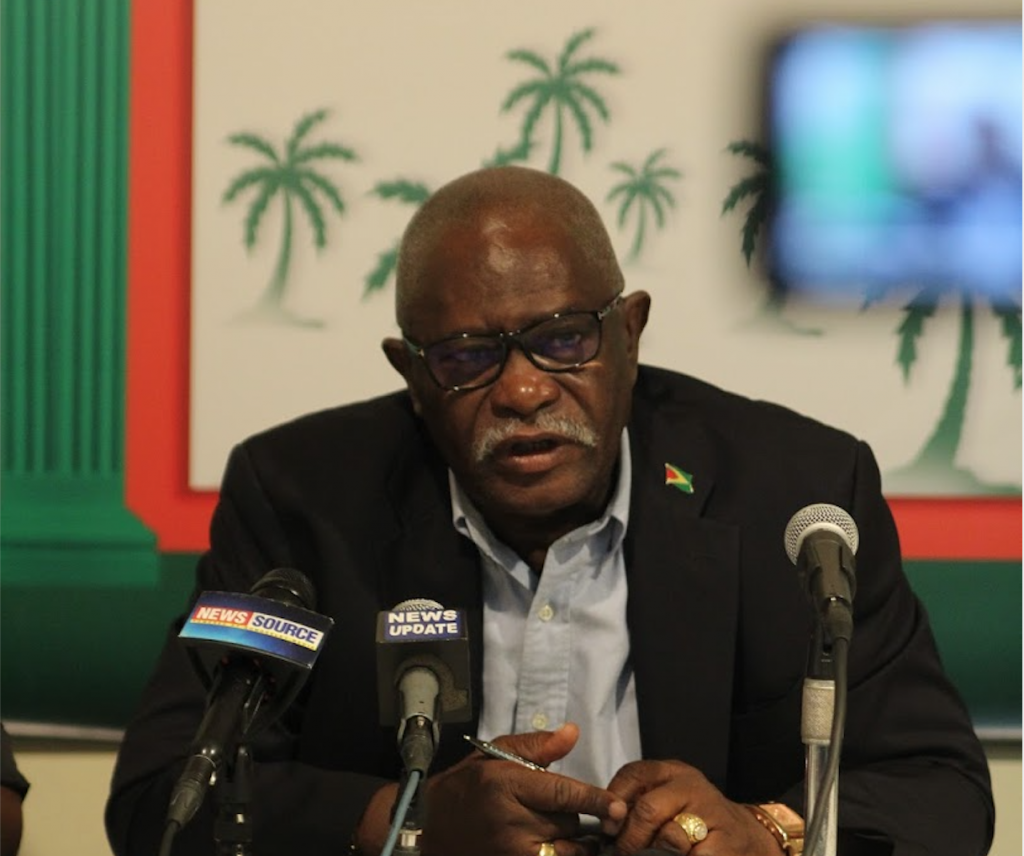 He reminded that the National Anti-Narcotics Agency-NANA- was established by the Coalition government to tackle drug-trafficking and as a result, there has been an increase in narcotic seizures, with over 800 kg of cocaine, 65,000kg of cannabis and 1,900kg of heroin seized in 2017 and 2018.
Still with those figures, Mr. Felix said one cannot get comfortable or complacent since no crime figure would be acceptable. He said the government intends to continue with its efforts to further tackle the crime situation in the country.
The Citizenship Minister noted the recent installation of CCTV cameras across the city and said that those will be used to further boost the fight against various forms of crimes since legislation exists that could see persons being charged based on crimes that would have been captured by the security cameras.