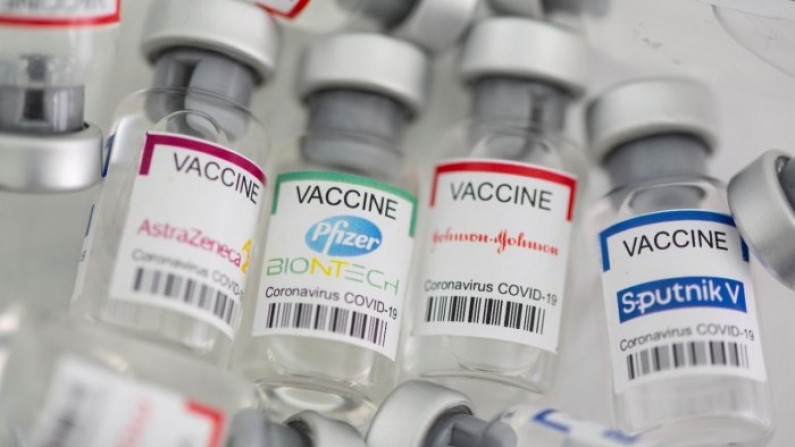 As the Ministry of Health begins the rollout of COVID-19 booster shots, Guyanese who were vaccinated with the Russian-made Sputnik-V vaccine, which is still to be granted WHO approval, can now be inoculated with the Johnson and Johnson vaccine as a booster shot, Health Minister Dr. Frank Anthony announced today.
It was explained that it is advisable that the J&J booster dose be administered six months after a person became fully vaccinated with the Sputnik V.
The booster dose is available to persons 50 years and above and persons between the ages of 18-49 who have pre-existing conditions. 
Persons must take along their current vaccination card when going for the booster shot.
More than 150,000 Guyanese were vaccinated with the Sputnik vaccine. There are several countries including the United States that do not recognise the Sputnik vaccine.
With the Johnson and Johnson single shot booster dose, it may be easier for persons who took Sputnik to overcome international travel restrictions.
The Health Minister also said that for persons who took both doses of the Pfizer vaccine, it is recommended that their third dose should also be a Pfizer vaccine, while it is the same for the persons who took the Moderna vaccine or the Pfizer vaccine as a third dose.
With the Johnson and Johnson vaccine, persons can get a booster of the same vaccine after 52 days.
Persons who took two doses of the Chinese-made Sinopharm vaccine can also be administered with the same vaccine as a booster dose.
It was also explained that for those who were administered the AstraZeneca vaccine can request the same vaccine or the Pfizer jab as their booster dose.