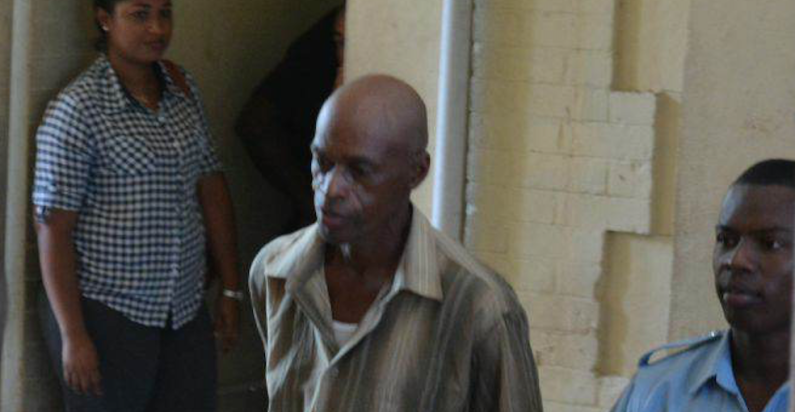 One week after a Sophia resident claimed self-defense as he stabbed an alleged bird thief to death, he found himself before the Courts facing a manslaughter charge. 
Fifty-six year old Peter Jansen appeared in the Courtroom of the Chief Magistrate this morning, where the unlawful killing charge was read to him.
He was not required to enter plea to the indictable charge which states that on May 1st, he unlawfully killed Shelton Jordan.
The man's Attorney made an application for bail citing the fact that the client had a right to defend himself, knowing that the situation was life threatening.
The Magistrate granted bail in the sum of $280, 000, and the accused was told to return to Court on May 28th.
Last Tuesday morning,  Jansen was out on an early morning walk with his pet bird when the youth rode up on a motorcycle alongside him and snatched the cage with the bird.
The two got into a scuffle and the youth allegedly pulled a knife on the man. It was at that stage that Jansen reportedly relieved the young man of the knife and used it to repeatedly stab him to the body. 
The alleged "bird thief" was left to die on the roadway. Jansen was arrested just after and a full investigation was conducted.