The Speaker of the National Assembly, Dr. Barton Scotland, on Tuesday reminded Members of the Parliament that while they practice freedom of speech, they ought to ensure they do so within the walls of responsibility.
His statement to the House came after Minister of Natural Resources, Raphael Trotman objected to PPP Member of Parliament Neendkumar referring to the government as the "de-facto government".
The Speaker agreed that the language ought not have been used in the House and he reminded Mr. Neendkumar that in the National Assembly, the Speaker presides over a Government side and an Opposition side.
"Freedom of speech is enjoyed by all but it is always exercised in the four walls of rules. Within the Assembly the Standing Orders apply," the Speaker said.
He reminded the Members that they cannot continue to pretend it is otherwise only when it suits their purpose and he asked that the statement be withdrawn.
Mr. Scotland also told the Members that they ought not make statements in the National Assembly that would attract legal action outside of the Assembly. 
Despite his reluctance, Neendkumar withdrew the statement.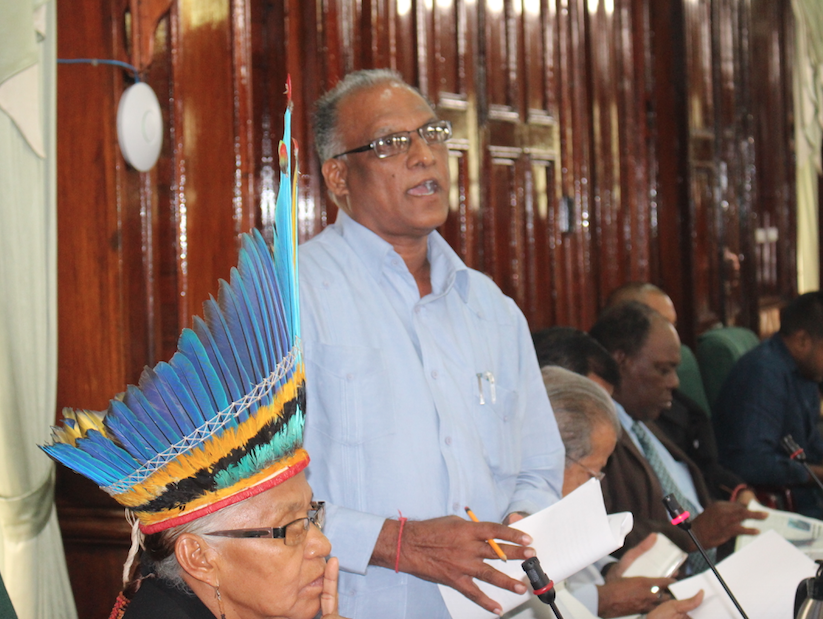 The PPP had filed an elections petition in the court, challenging the May 2015 elections results which ended its 23 year rule.
The PPP insists that the elections were rigged, although all of the observers described the elections as free, fair and credible.
Meanwhile, in reflection on the first day of debates, the Speaker said he allowed PPP MP Cornel Damon to make remarks which ought not to be made in the House.
He said references were made to a serving civil servant in a manner which conveyed impressions which could otherwise be answered elsewhere. "
There were other comments which the Speaker on reflection feels he not should have allowed. The Speaker wish that members be guided," Scotland said. (Kurt Campbell)