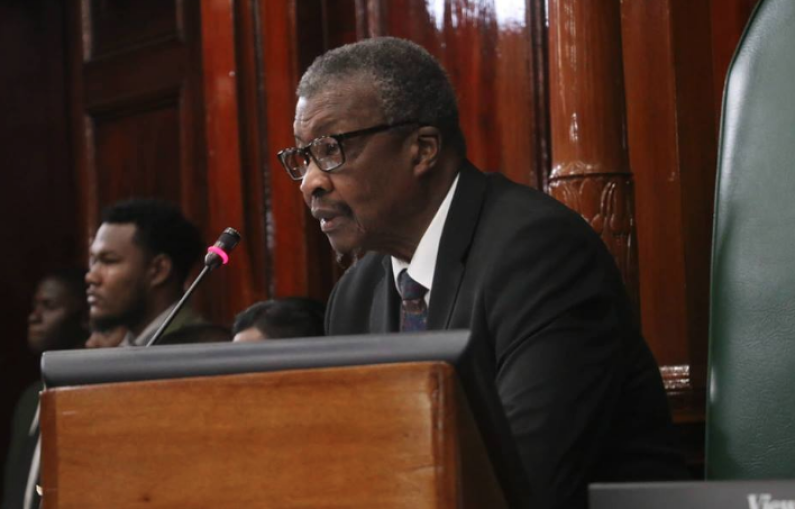 Speaker of the National Assembly, Dr. Barton Scotland this afternoon decided to stay away from reconsidering the resolution of the no-confidence motion and instead tossed the contentious issues regarding the no-confidence motion and vote over to the Court, saying that the Assembly will be guided by the Court's ruling,
In response to a request from the Government seeking a reversal of the resolution of the no-confidence motion, Mr. Scotland said he received advice, both solicited and unsolicited, from various jurisdictions on the issue.
He said while he has the power to reverse the no-confidence resolution, he believes that issues related to its passage might be addressed better outside the Assembly, referring to the Courts.
His decision is likely to see both the Government and the Opposition approaching the Courts for a final ruling on whether the no-confidence motion was properly passed.
The Government's position is that the motion was not properly passed since it believes a majority of 34 seats were needed for a majority passage.  The Opposition's contention is that 33 votes represented the majority.
Both sides have said they intend to move to the Court.
Although the Opposition was absent from the Assembly, it has previously indicated that it wants the Courts to force the Government to accept the vote and call elections within three months.
The Government has already hired the services of Senior Counsel Rex McKay and Stephen Fraser along with a number of other high powered Attorneys to address the issue.