Many students were left in tears and others could not hold back their laughter as they received news of their success at this year's National Grade Six Assessment examinations.
Over at the Success Elementary School, where 25 students secured spots in the top 100, loud applause rang out continuously as former Member of Parliament Africo Selman joined her students in celebration.
The top student, 11-year-old Solomon Chenai was directly under the supervision of Selman.
He gained 530 marks out of the total 535 and will take up a place at Queen College when the new school year begins in September. Solomon in detailing his success story said he worked hard not only for himself but for a phone he was promised by his teacher, Ms. Selman. 
Extra lessons, parental support and dedication stood out as the core qualities that propelled this year's top students.
"I feel very happy about it. I studied at nights late. I couldn't make it in the morning so I studied at nights. I didn't really do a lot of extra classes but my parents played a very good role, they helped me a lot," Solomon told News Source.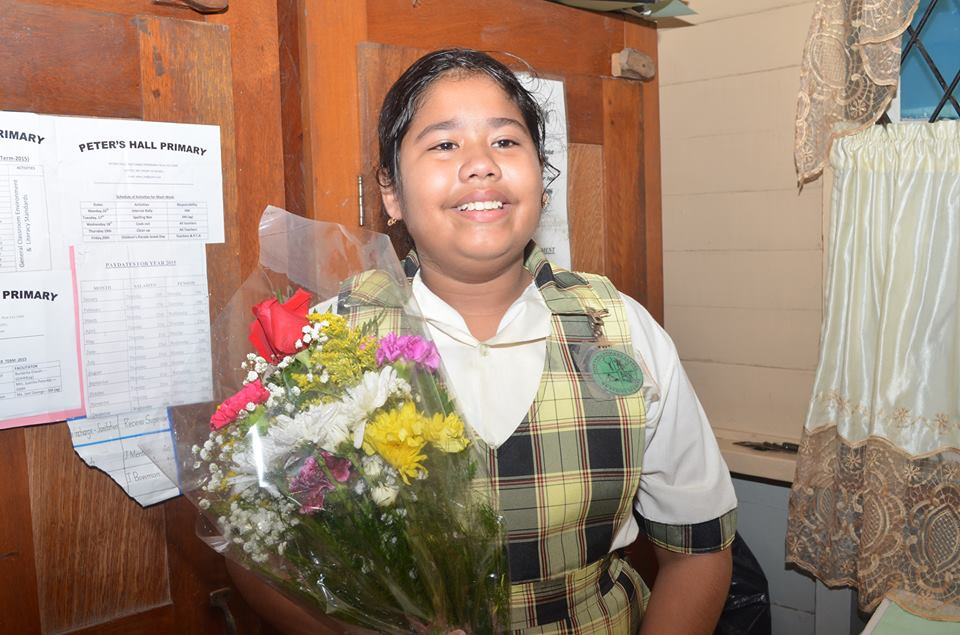 Meanwhile, 11 – year – old Shania Eastman who grabbed the second spot with 529 marks, shared similar experiences.
"I studied a lot with my mom, my dad and my sister. I feel overjoyed," the aspiring Lawyer said.
In an invited comment, Ms. Selman explained that she understood her role in motivating the students and did just that.
"I am satisfied because I motivated them, I am happy to see that once they applied themselves they can be anything and be the best they can be," she added.
"Solomon had the discipline and he would come and sit there. And what I advised his parents to do to make him do well, they did and so when he got 96% and was doing two hours study I told him he needs to do four."
Over at the nearby Peter's Hall Primary, the atmosphere of celebration was similar as Celine Farinha who copped the third spot with 526 marks fought to hold back tears.
Education Minister Rupert Roopnarine in a brief address said it needed to be understood that Education was by far the most important work to be done in Guyana.
"We can find all the oil and dig all the gold but if we don't educate our people we will go nowhere," he added.
He said efforts will be made over the next year to reward teachers better and ensure proper facilities are built for their accommodation.
He said too that there is evidence of a decrease in the number of children being enrolled into the primary schools.
 The top 100 children are to be honored by the Education Ministry.