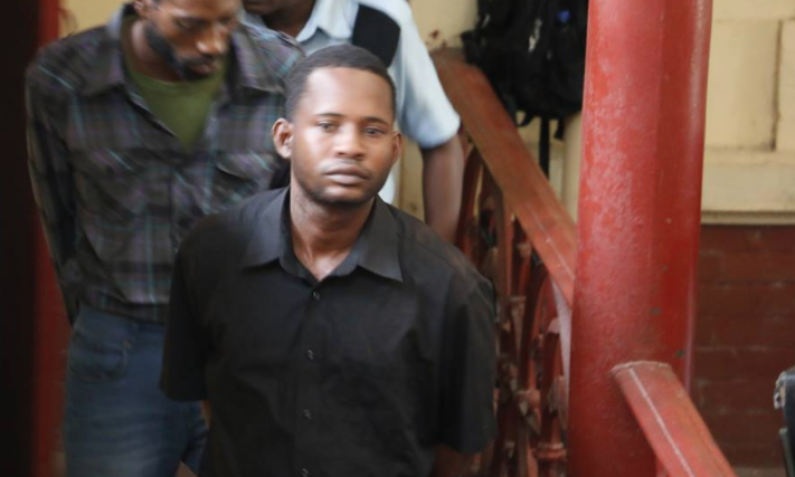 Days after being nabbed at the Eugene Correia Airport, Ogle with 72 pellets of cocaine in his stomach, an East Coast Demerara man was sentenced to three years in jail and fined $1.5 million after entering a guilty plea to the drug trafficking charges.
32- year-old, Rudolph Muir aka "Roach",  of Enterprise, Mahaicony, appeared before Magistrate Fabayo Azore and decided not to waste the Court's time.
He entered a guilty plea to the charges of drug possession and trafficking.
The Court heard that between June 18th and the 19th, after being nabbed at the airport, "Roach" was taken to a city hospital, where he spent two days excreting the cocaine filled pellets. He passed out a total of 72 pellets weighing just over one pound.
The man was nabbed while he was preparing to board a flight to Barbados. He told the Court that he was paid US$1,700 to do the job.
He showed no emotions as the sentence was handed down and he was prepared for transfer to the Camp Street jail.