Staff members of the Social Welfare Department of Region 5 on Monday rescued two women from insanitary living conditions in two different areas in Berbice.
According to officials in the region, a 39-year-old woman from Weldaad village was found living in a small room with animal feed and waste material.
The woman who is disabled and cannot walk would move around the small room by dragging herself around. When she was found, her buttocks was exposed and she was also covered in human waste.
The woman told officials that although she is disabled, she would still be forced by family members to do chores before she is given food to eat. She said she became ill about 10 years ago and was forced to live under the insanitary conditions.
The other woman who was rescued is 31-years-old and was found naked locked away in a little shack in a Belladrum village yard on the West Coast of Berbice. The woman appeared mentally ill and relatives told the officials that she was locked away because she is "troubled by demons".
The Belladrum woman was found with several marks of violence on her body. Neighbours told the officials that the woman had been locked away in the small shack for over 15 years.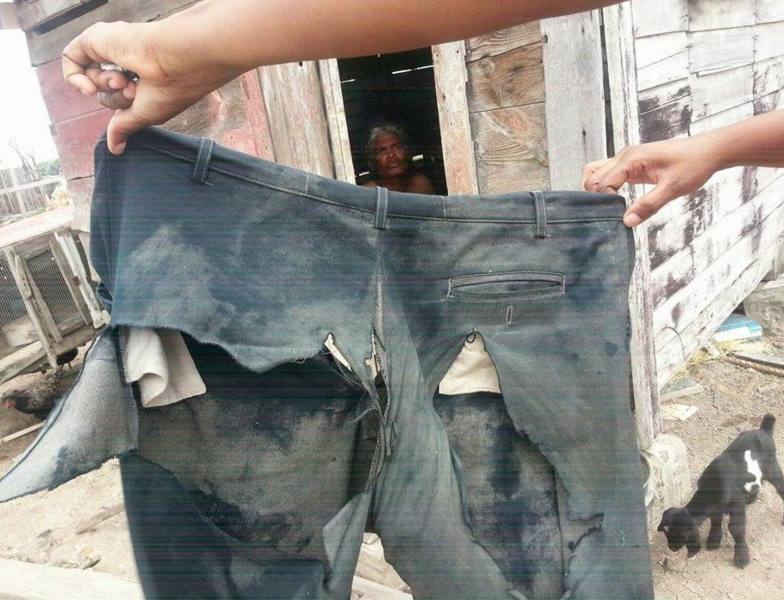 Both women were taken to the hospital by the welfare officials and Police investigators were called in to probe the "detention" of the women.
Just last Thursday, another woman was found locked away in a room at her family's Essequibo home. The woman has since been admitted to a hospital in the Essequibo area and officials have revealed that she has been reporting well to treatment so far.