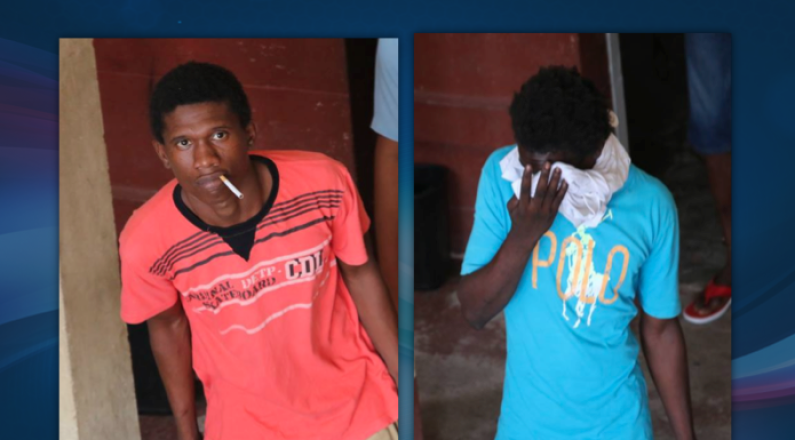 At the Georgetown Magistrates' Court today, two young brothers found themselves side by side facing a Magistrate on a single robbery charge.
19-year-old, Darren Wilson and 20-year-old, Franklin Wilson, appeared before the Chief Magistrate and were charged for robbing an off-duty police officer of his $600,000 gold chain and $200,000 gold band.
It is alleged that on March 12, 2017, the two men attacked and robbed policeman Morris Williams at gunpoint after discharging a round in his direction.
One of the brothers was positively identified during an identification parade and the policeman's chain was recovered. The other brother was arrested just after.
The older brother told the court today that he is not a "robber man" and had never held a gun in his life. The Magistrate refused bail to both brothers and they were remanded to prison until later this month when the case will come up again.