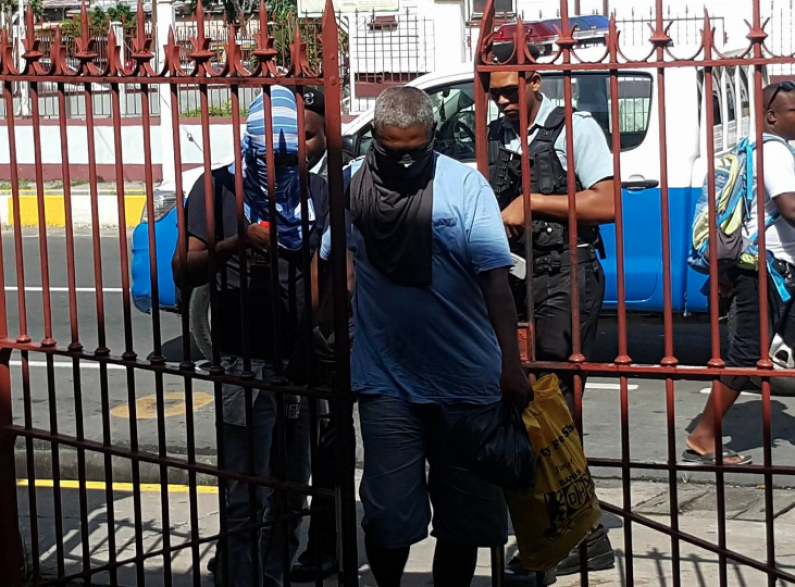 Two men who were busted last week with over 10 pounds of cocaine in the car that they were traveling in, have been remanded to prison after being slapped with drug trafficking charges.
The duo, 37-year-old Jason Ali of Parfaite Harmonie and 45-year-old Amir Mohammed of #79 Village, Corentyne, Berbice, walked into the courtyard handcuffed but with their faces hidden.
The men were represented by Attorney Paul Fung-A-Fat, who begged the court for reasonable bail. His request was denied and both men were remanded to prison until October 3, 2016.
The Prosecutor told the court that the two were stopped by the Police and when a search was carried out on the car, the cocaine was discovered.  Investigators believe the men may have been getting ready to make an effort to ferry the drugs out of the country.
The probe is continuing.