The International Court of Justice (ICJ) began public hearings today in the case concerning the Arbitral Award of 1899 which settled the border dispute between Venezuela and the then British Guiana.
The hearings which are now underway are specifically dealing with the preliminary objections raised by Venezuela in response to Guyana's submission of its memorial on the merits of the case.
Venezuelan Vice President, Delcy Rodríguez was the first to take the floor representing the Bolivarian Republic. 
In her opening statement, Ms. Rodríguez said that Venezuela is the indisputable owner of the territory West of the Essequibo river. The Vice President said while her country respects the ICJ as the Court of the United Nations, it maintains that it does not have the jurisdiction to entertain the case. She said Caracas will nonetheless demonstrate that Guyana's application is inadmissible through its participation.
Further in her opening arguments, the Vice President noted that nothing in the Geneva agreement indicates that the parties agreed to resolve the validity of the award. In fact she said it was the United Kingdom and Venezuela that reached the initial agreement and therefore on that basis she explained that Guyana's case is inadmissible.
"Furthermore, an application is being filed against Venezuela by someone who did not participate in the process of 1899. Even though Guyana together with the United Kingdom recognized in 1966 the Venezuelan claim thus committing itself to an amicable settlement through subsequent accession to the Geneeva Agreement," the Vice President said.
"The intentional interpretation of the agreement by Guyana, affects the right of the Venezuelan people and vital interest of the Republic, specifically their territorial integrity. For this reason, Venezuela in compliance with its constitutional duty and in accordance with international law file a preliminary objection of the admissibility of the application in question," the Vice President told the court.
The Vice President pleaded with the court not to admit Guyana's application.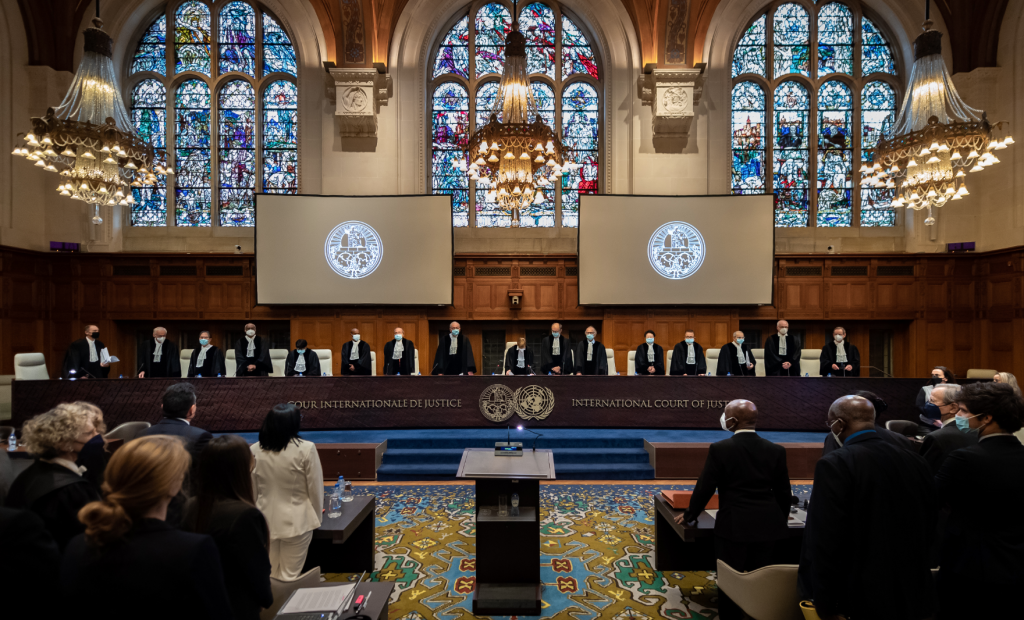 "We submit that this Court would not be in a position to resolve Guyana's application because the United Kingdom is the responsible party to settle a certain matter of the dispute requested by Guyana," Rodríguez told the ICJ.
Guyana will present its side of the argument tomorrow as to why its case should be entertained by the ICJ.
Venezuela has long said that it preferred the matter to be settled through dialogue with Guyana, but Guyana has accused Venezuela of engaging in intimidation tactics and opted for the International Court in accordance with the recommendation of the United Nations Secretary General.
Guyana has retained several high profile international lawyers to present its case before the ICJ, with Sir Shridath Ramphal being the country's Co-agent and lead counsel.
Guyana's position is that the award of 1899 remains legally binding and has settled the dispute.