Former Guyanese Foreign Minister CarolynRodrigues – Birkett has attacked the Venezuelan government over its attempt to enforce a new claim over Guyana's coastal waters where US oil giant – Exxon Mobil – recently announced what could be the most significant oil find in this part of the world.In a facebook post late
Monday
, Birkett regarded this new maritime claim along with the decades old land claim to Guyana's Essequibo region as spurious and illegal.
Birkett, who served as Guyana's Foreign Minister from 2006 up until a month ago,   said "the Government of Venezuela cannot profess to be a good neighbour, promoter of peace and Latin American and Caribbean integration and at the same time unilaterally issue a decree which encompasses most of Guyana's maritime space."
The decree extending the country's maritime claim is a Presidential one issued on May 27 by Venezuela ' Nicolas Maduro.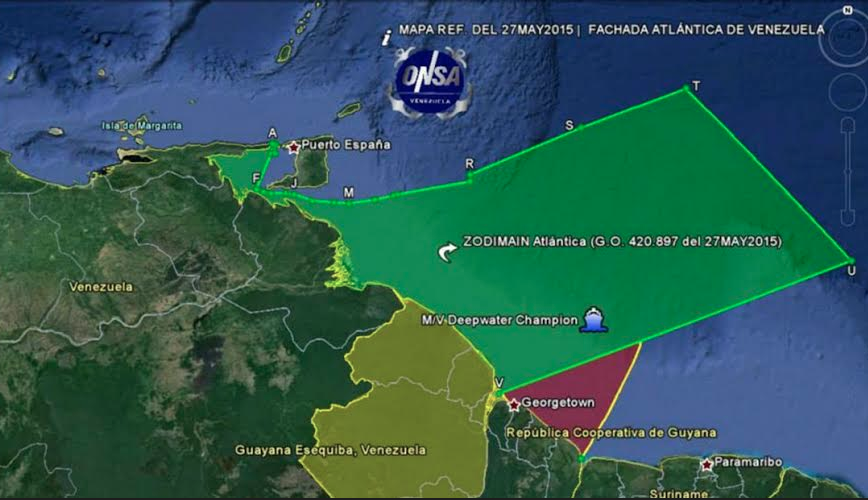 "This is not only an illegal act but a direct attempt to stymie Guyana's development. Such acts can only serve to eclipse the good relations nurtured and developed over the last decade or so," she added.The former Minister is confident however that "Considering the prior plan, knowledge and skills set in the Foreign Ministry, I am almost certain that the way forward is being accelerated given this recent development."
She also looks forward to the unambiguous support from CARICOM and the Commonwealth as was done before, assuming that the new APNU+AFC administration has informed them accordingly.
On Monday the government warned that it would "vigorously" resist any attempt by Venezuela to enforce the new claim.
Guyana along with several international organizations maintain that the land boundary was settled in 1899 by a court of arbitration set up after a crisis that prompted the United States to intervene in favor of Venezuela against Britain.
Venezuela seems to not want to recognize the line as the dispute lingered passively over the decades.
In 2013, Venezuela's navy intercepted a Malaysian-owned oil exploration vessel in an offshore concession that Guyana granted to the Texas, US-based oil company, Anadarko Petroleum Corporation.
The Guyana Defence Force has since warned that it was ready to defend Guyana against any incursion from Venezuela.