While appealing for citizens to be patient as they await the official results from the Guyana Elections Commission, the Chairperson of the Commission Justice Claudette Singh has declared that GECOM has delivered free, fair and transparent elections.
"Our Elections were, as promised, GECOM has delivered free, fair and credible elections", Justice Singh told an afternoon press conference at the Media Centre of the Commission.
She heaped praise on the secretariat of the Elections Commission and said the elections went well despite concerns from naysayers.
The GECOM Chair said members of the public should now be patient with the Commission as it tabulates the results that are coming in.
At the time of the press conference, GECOM had tabulated just 5.9% of the total number of statements of polls, but the Commission said that number was expected to move faster during the course of the day.
The Chief Elections Officer, Keith Lowenfield said the Commission is in receipt of a large number of statements of polls from most of the regions. He said there have been some issues with getting the statements from the Region 8 area because of the weather which prevented aircraft operation earlier today.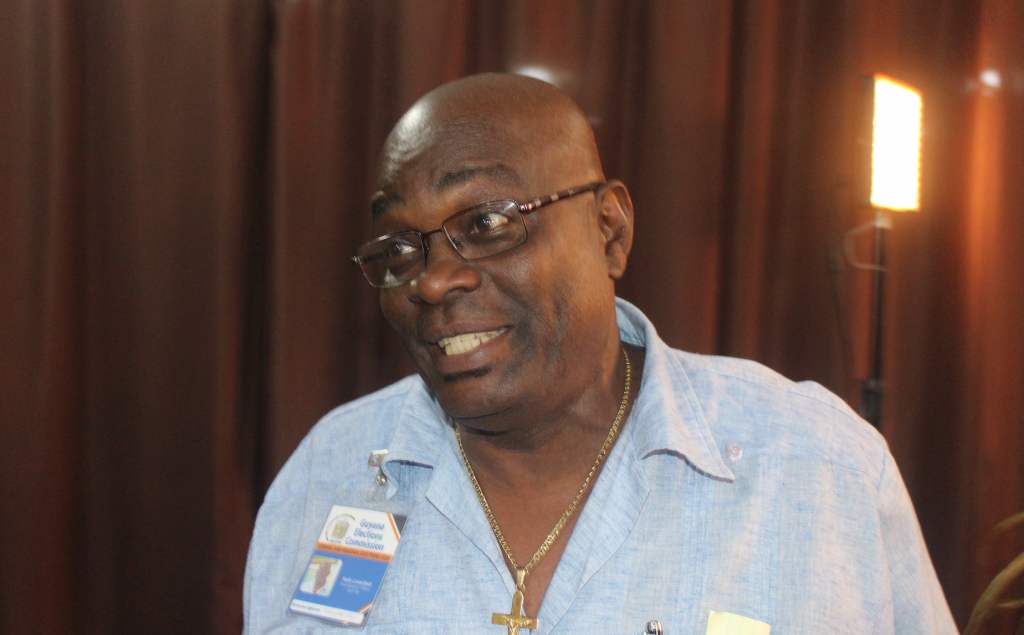 Mr. Lowenfield made it clear that GECOM was in no position to present official results today and he is hoping that those official results will be presented in the earliest possible time. That earliest possible time is likely to be sometime late on Wednesday or even possibly Thursday.
Lowenfield also believes citizens need to be patient with the Commission as it does its work.
He explained that there is a lot of work and procedures that have to be followed in the tabulation of results and noted some challenges.
The Chief Elections Officer said there was one case where the Presiding Officer locked the statement of poll in the ballot box and that should not have taken place. A process now will have to be effected to retrieve that statement of poll.
On the issue of voter turnout, the Chief Elections Officer said that information would be based on the statements of poll that are being tabulated.
Lowenfield said the official results will come from the Guyana Elections Commission only and persons should be wary of fake news, as he brushed aside reports of one party claiming victory in Trinidad and Tobago,