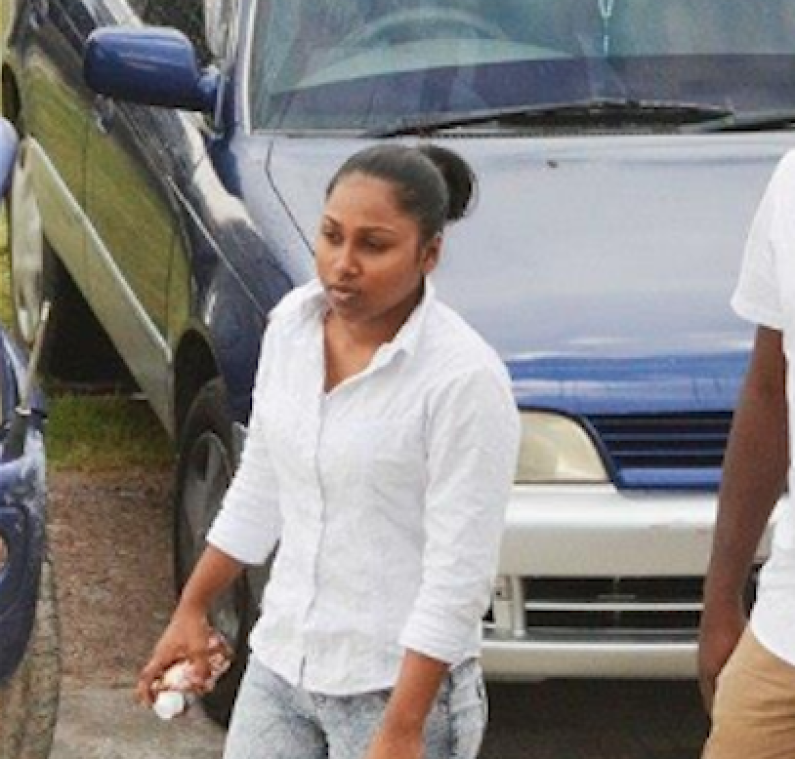 The 21-year-old Vryheid's Lust woman, Angelica Forde, who pleaded guilty on Monday to trafficking more than six pounds of cocaine was slapped with a four year jail sentence on Tuesday morning and fined $8.2 Million.
The sentence was handed down by Magistrate Bibi Zameena-Ali at the Sparendaam Magistrates' Court.
Forde appeared composed as the sentence was handed down to her. She was held at the Eugene F. Correia Airport last Thursday with the packets of cocaine strapped to her body.  
When she was charged and taken to court on Monday, she pleaded guilty to the charge.
Her husband was also charged in the same drug trafficking case. Investigators believe he may have played a role in her decision to make the attempt to ferry the cocaine out of Guyana.
He has pleaded not guilty to the charge but has still been remanded to prison until July 25, 2016.
The drug trafficking convict has also told the court that her husband was not involved.