The newly constructed Mandela Avenue to Eccles four-lane road will be commissioned and opened by President Irfaan Ali on Thursday.
When the new road is opened, it is expected to provide major relief for many East Bank Demerara residents who will now have an alternative route to get to Eccles area and connect to other areas from there.
According to the Department of Public Information, the road project is divided into six lots and consists of a four-lane road with a dual carriageway of two lanes each and joint reinforced concrete pavement in accordance with international standards.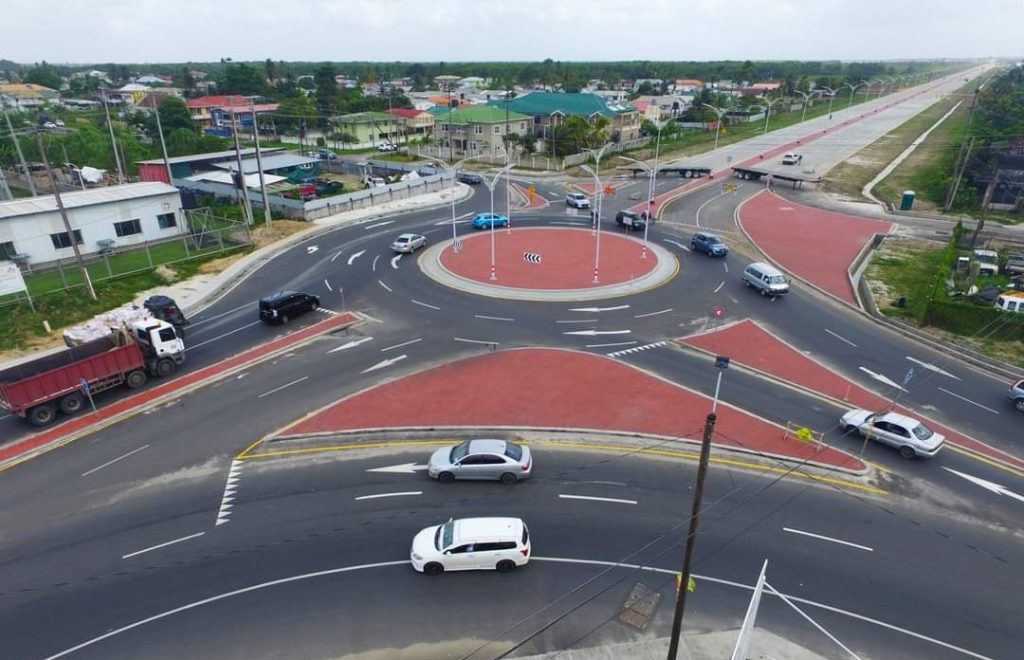 The four-lane thoroughfare forms part of the East Bank Demerara alternate road link and is expected to reduce traffic congestion significantly.
The entire project is valued at $2.3 billion. It was undertaken by the Ministry of Housing and Water and a total of six contractors worked on the project.
The second phase of the project is expected to link the communities of Eccles and Great Diamond. A four-lane road is already under construction from the Eccles/Providence area to Great Diamond. Twelve contractors are working on that part of the project.