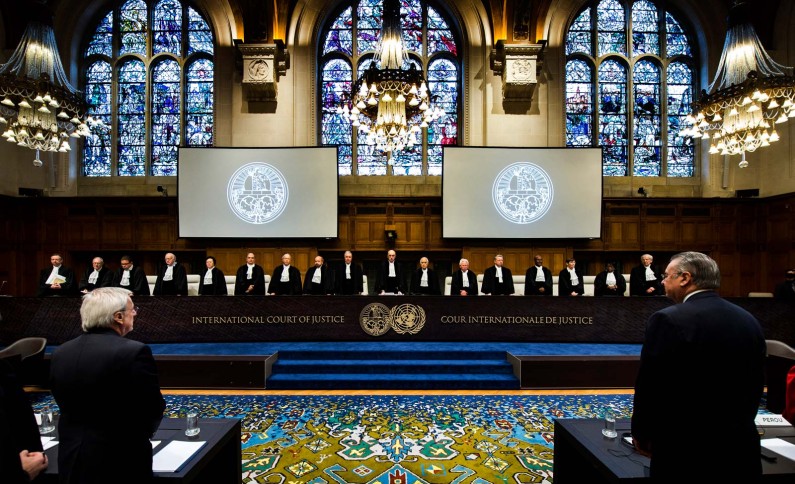 The International Court has confirmed that it will be going ahead next Tuesday with the Guyana vs Venezuela matter on the question of the Court's jurisdiction in the case concerning the 1899 Arbitral Award.
In a statement today, the Court announced that Guyana's delegation will present its oral arguments from 2 p.m. to 5 p.m.
The Government of Venezuela has informed the Court that it will not participate in the oral proceedings.
In view of the current COVID-19 pandemic, the hearing will take place in the Great Hall of Justice via videoconference.
Some members of the Court will be physically present while others will participate remotely and the representatives of Guyana will address the Court by video link.
There will also be a live webcast.
Guyana is seeking to obtain a final and binding judgment from the Court that the 1899 Arbitral Award, which established the location of the land boundary between then-British Guiana and Venezuela, remains valid and binding, and that Guyana's Essequibo region belongs to Guyana, and not Venezuela.
Venezuela has claimed that the Secretary-General of the United Nations exceeded his authority under the Geneva Agreement and that the Court, therefore, lacks jurisdiction to adjudicate Guyana's lawsuit.
If it decides that it has jurisdiction, the Court will proceed to rule on the merits of those claims, and decide whether the validity of the 1899 Arbitral Award and the border between the two States should be confirmed.
Under the United Nations Charter and the Court's own rules, its final judgments both on jurisdiction and the merits will be legally binding on Guyana and Venezuela, whether or not Venezuela participates in the proceedings.