One week before the International Court of Justice begins its hearing on the Guyana/Venezuela border issue, the Government of Venezuela has restated its position that it will not be taking part in the hearing since it does not recognize the ICJ as having jurisdiction.
In a statement over the weekend, Venezuela instead offered an invitation to Guyana to restart negotiations with the purpose of reaching an amicable and acceptable arrangement.
The Venezuelan position is not new and in the past it has stated that it believes that the two countries' meeting could agree to a restart of the UN Good Offices process.
Guyana's position has been that the UN Good Offices process that Venezuela wants to continue has been exhausted.
The case was referred to the ICJ by the United Nations Secretary General.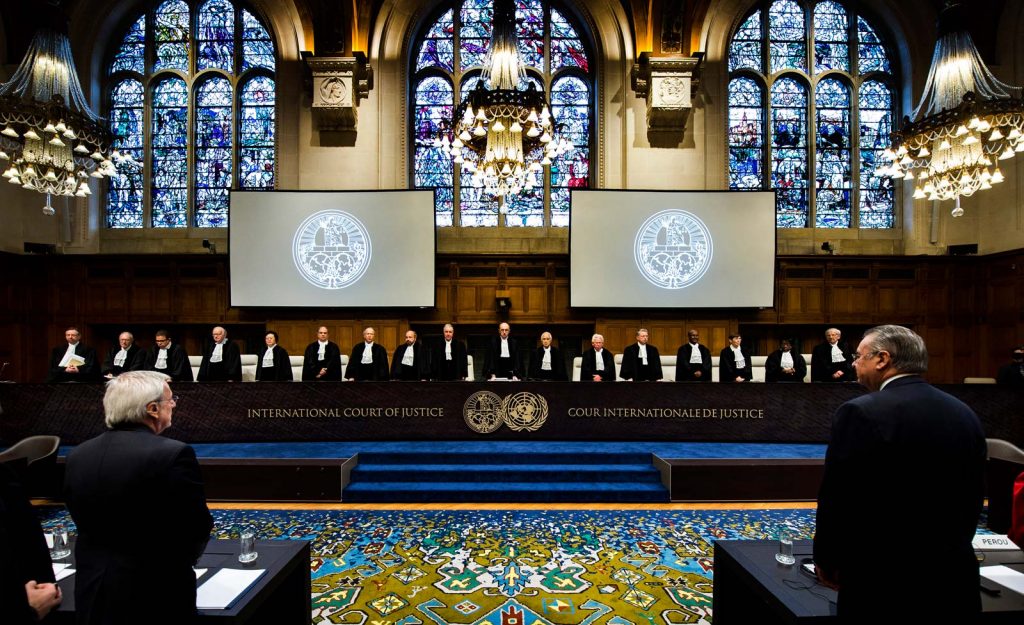 Guyana is seeking to obtain a final and binding judgment from the Court that the 1899 Arbitral Award, which established the location of the land boundary between then-British Guiana and Venezuela, remains valid and binding, and that Guyana's Essequibo region belongs to Guyana, and not Venezuela.
Venezuela has claimed, in a letter to the Court, that the Secretary-General of the United Nations exceeded his authority under the Geneva Agreement, and that the Court, therefore, lacks jurisdiction to adjudicate Guyana's lawsuit.
Venezuela has previously indicated that it will not participate in the proceedings.
The Court is expected to proceed to decide if it has jurisdiction over Guyana's claims, irrespective of whether or not Venezuela participates in the proceedings.
If it decides that it has jurisdiction, the Court will proceed to rule on the merits of those claims, and decide whether the validity of the 1899 Arbitral Award and the border between the two States should be confirmed.
Under the United Nations Charter and the Court's own rules, its final judgments both on jurisdiction and the merits will be legally binding on Guyana and Venezuela, whether or not Venezuela participates in the proceedings.