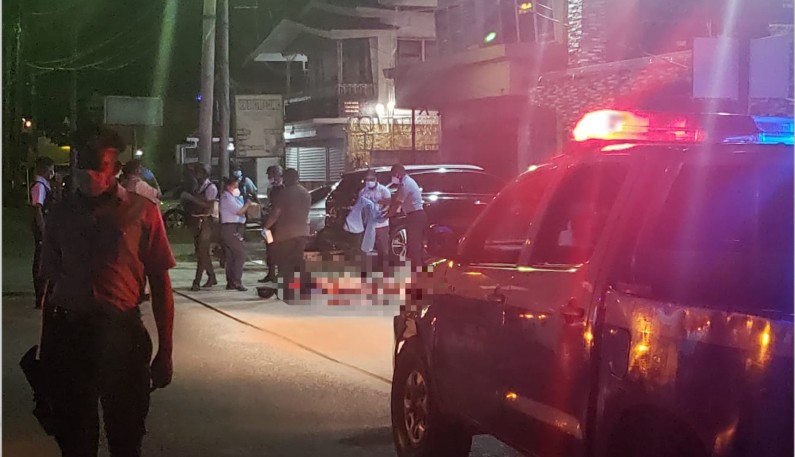 A 60-year-old man was shot dead and robbed of his motorcycle just outside the Red Bar in Garnett Street, Newtown this evening.
The incident occurred just before 10pm. The dead man has been identified as Peter Gonsalves of East Cummingsburg, Georgetown.
Initial reports indicate that the man was riding his Honda XR motorcycle along Garnett Street towards Vlissengen Road when two men on another motorcycle rode up behind him and opened fire.
Gonsalves fell to the ground after being hit multiple times to his body. One of the armed men grabbed his motorcycle and rode off in the company of the other robber and made good their escape along Vlissengen road.
Paramedics and the Police were summoned to the scene by persons who were in the area at the time. However, Gonsalves was pronounced dead at the scene.
Several investigators from the Criminal Investigations Department are conducting the probe.