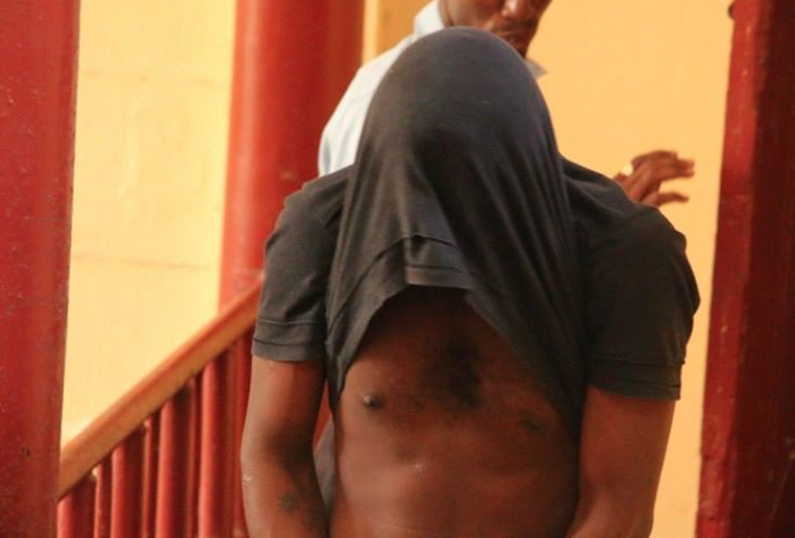 The smiles of a Pike Street resident quickly turned into frowns today after he was remanded by Magistrate Judy Latchman for robbery under arms.
The man, Pascal Smith , was charged with using a knife to rob his friend, Shabadeen Khan,  of his cell Phones and other valuables.
Smith who pleaded not guilty told the court that the complainant is his friend and he was just making a joke with him and there was no real robbery.
However, the court was told that the friend, Shabadeen Khan, was still without his valuables since the defendant had not returned anything to him.
The Prosecutor objected to bail based on the seriousness of the offense, indicating that a weapon and violence were used in the act and it was no laughing matter.
Bail was refused and the man will make his next court appearance on March 20.