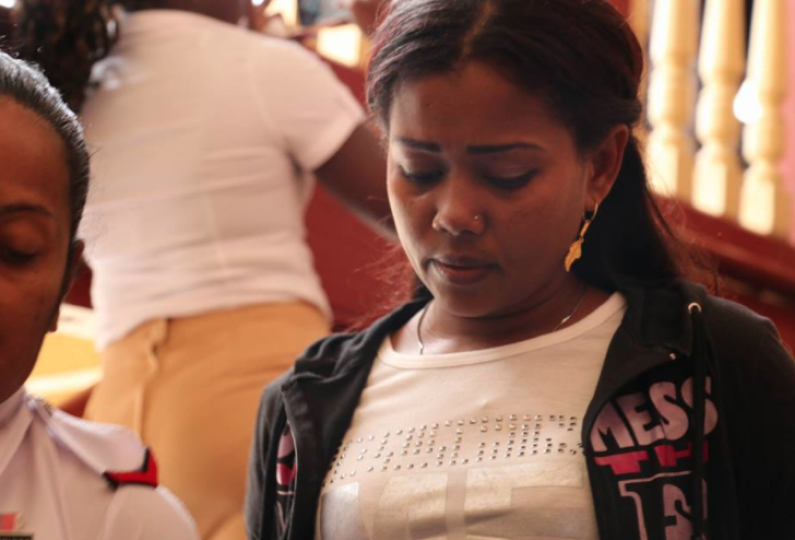 A Dominican Republic national,who is said to be three Months pregnant for a Guyanese man,was today fined $200,000 after she pleaded guilty to forging a Guyana immigration stamp.
The court heard today that 37 -year-0ld, Ysabel Cuzma Benitez, between May 13, 2016 and December 20, 2016, with intent to defraud, presented an immigration stamp in her Dominican Republic passport purporting to show that it was issued by the Guyana Immigration Department.
The forged stamp provided her with an extension of her stay in Guyana.
The court also heard that on the April 13th 2017 , she presented the passport with the forged stamp to an immigration officer.
Police Prosecutor, Simone Payne told the court that on Feb 2nd, 2017  at the Cheddi Jagan International Airport (CJIA), the woman arrived legally into Guyana and was granted a one month stay, but before that month expired, she applied for a longer period of stay, and that was granted.
But it was during the examination of her passport for the extension of stay that it was discovered that she had a previous extension stamp in her passport that was forged.
The Woman admitted to the crime and told the court that she paid a man, who is not known to her, US $500 for the stamp.
She was fined $200,000 or an alternative of 6 Months in Prison.