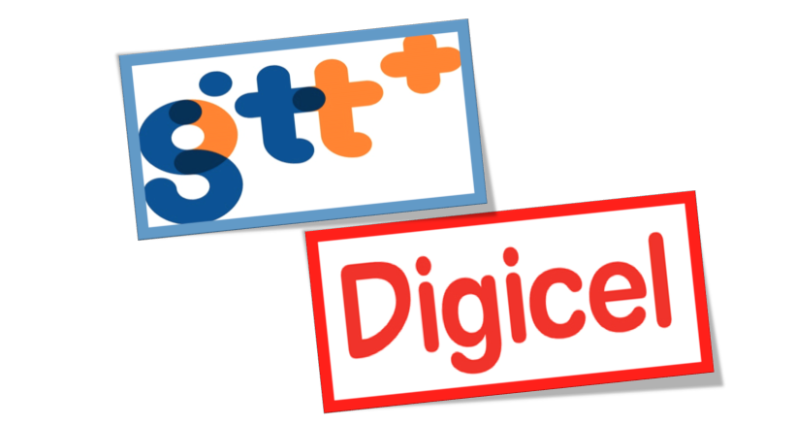 Local telecommunications company, GTT has responded to Government's request for it to show that it has the capacity to deal with the volume of data and international voice services being demanded by Guyanese.
In a statement, the company said it "operates a reliable international service that contributes to the economy, employs over 600 Guyana workers and has the capacity to handle all of our country's overseas traffic. Equally clear is the fact that Digicel operates an unlawful service and the public has little, if any, information about how it works or if taxes have been paid on it."
GTT had filed a complaint against Digicel after it was revealed that Digicel was bypassing the local network and using a Surinamese network for the provision of its data service.  Digicel had signed an interconnection agreement with GTT.
Guyana is now moving to liberalise the telecommunications sector after GTT's monopoly ended.
In its statement, GTT also told the Government that "Telecoms liberalization could be very positive for Guyana, but only if our laws are enforced and the public has transparency. GTT is providing this international service comparison to shed new light on this topic – however only the government has the authority ensure that the rule of law is enforced."
The company said Digicel kept its operation secret from the public, the business community and the media for years. "Now that the illegal bypass service has been acknowledged by Digicel and confirmed by the government, the public deserves full transparency and action by our leaders. We therefore again call for Digicel's bypass operation to be audited by an independent and trusted organization", the company said.
According to GTT, "the people of Guyana also deserve to know whether, and how much, Digicel's bypass operation has cost our country in lost tax payments. The damage to Guyana could be $30 million U.S. or more. The public needs to know if Digicel has in fact robbed our country of badly needed revenues by failing in its obligation to pay such a large sum."
Back in March, following GTT's original complaint, Digicel had responded by stating that "any question of the illegality of any conduct on the part of Digicel and as to the services that Digicel can properly provide to the public can only be determined upon the judicial construction of the respective licences of both Digicel and GT&T and upon consideration of all the relevant facts".