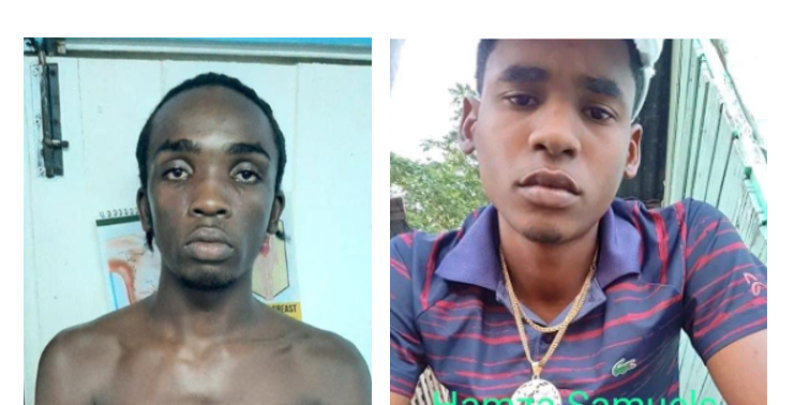 Two robbery suspects who were arrested on the 18th August after being cornered by the Police have been charged with three counts of robbery under arms and abduction.
22-year-old Hamza Samuels and 18-year-old Emmanuel Hale appeared in Court on Monday and were jointly charged.
Although they both pleaded not guilty, they were remanded to jail until the 7th October.
Samuels and Hale were among four suspects arrested by the Police last Thursday morning after they allegedly carried out an armed robbery and abducted a taxi driver after relieving him of his car.
The taxi driver was found stashed in the trunk of the car.
Two of the suspects were shot during an armed confrontation with the Police.
One of the injured suspects passed away in the hospital while being treated.