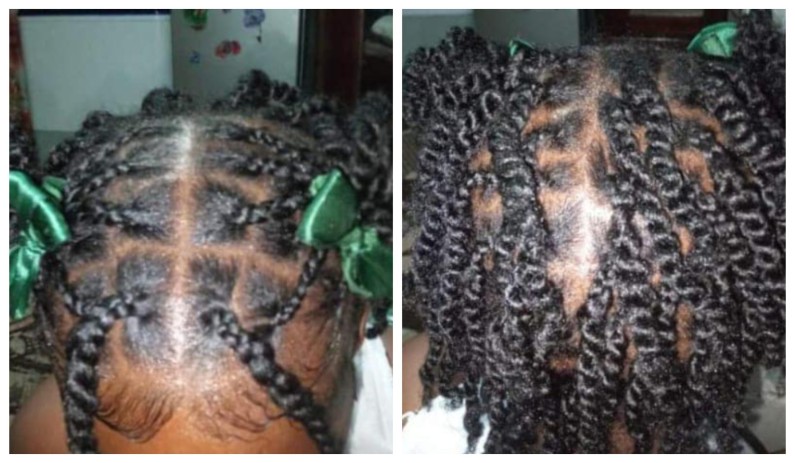 Minister of Education, Priya Manickchand today warned that any teacher who sends a child home from school because of their hairstyle could face disciplinary action.
The Education Minister sounded the warning hours after it was alleged that a South Ruimveldt Secondary School student was sent home for having natural twists as a hairstyle, although it was neatly done.
In early January, the Education Ministry abolished all rules that penalised children for the way they wear their hair.  Today, while speaking to reporters on the side-lines of a commissioning ceremony for a new wing at Queen's College, the Education Minister said the decision still stands.
"We are not saying schools can't have hairstyle rules, we are saying schools cannot send children home for any breach or perceived breach of hairstyle rules. When you send them home, the children are vulnerable on the road, they are under supervised at home and they are missing instructional time. And we whole firmly to that," Minister Manickchand said.
According to the Ministry of Education's Manual of Guidelines for the Maintenance of Order and Discipline in Schools, learners must not be sent home or suspended, denied entry to school or access to teaching and learning, sent to the Department of Education, administered corporal punishment or any other forms of punishment for having a hairstyle that is perceived to be a breach of the school's rule.
Minister Manickchand said if a child is found to be wearing a hairstyle that is not appropriate for school, his or her parents should be called in to have the issue resolved.
"It is not the same thing as saying you can't have certain guidelines about what you want hairstyles to look like but we are saying don't send anybody home. Have the parents come in, get a resolution on this matter about what everybody is comfortable with and get this child back into the classroom," she explained.
Minister Manickchand said she has also received reports of children being banned from drinking water during school hours, but she is unaware of such a rule.
With the temperatures steadily rising, Manickchand said it is important for children to stay hydrated.
"It is very, very hot, the country is very hot. The world has heated up because of climate change and all kinds of other issues that cause our actual temperature to go up. When I was going to school, we were around 27, 29 degrees, we are now at 33, 35, sometimes touching 40 degrees. Children have to be allowed to drink water, they have to be allowed to go to the washroom," she said.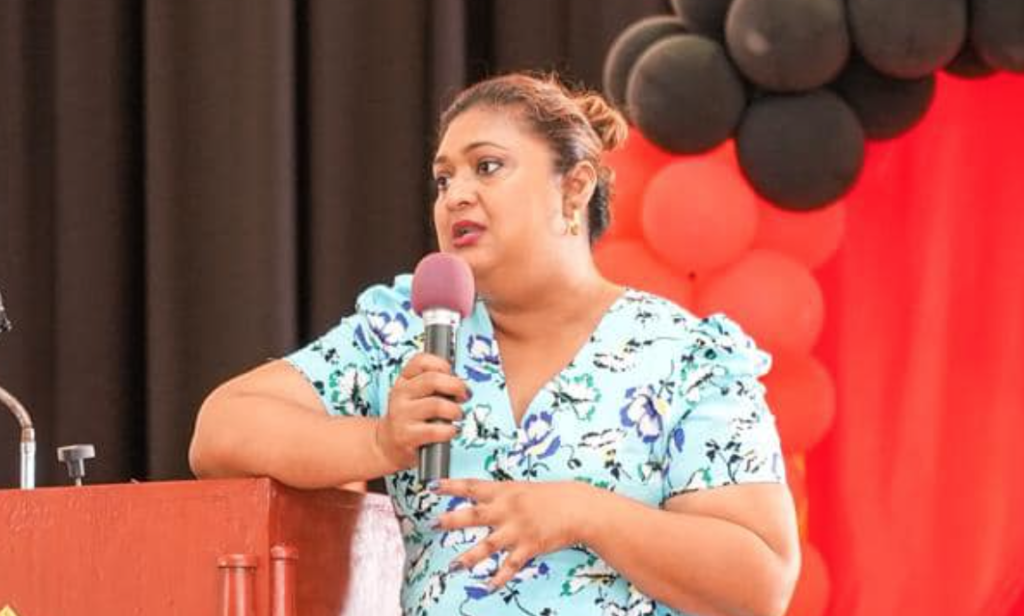 Minister Manickchand said water and washroom breaks should be a feature at the level of every class.
She also denounced school rules that ban teachers from wearing sleeveless attires.
"I also saw some headteacher sent home a teacher for short sleeves. Within reason, we don't have dress rules for teachers but within reason, I don't wee why a teacher can't come in a sleeveless dress or an armless dress. I wear sleeveless clothes all the time, and my brain doesn't stop functioning," Minister Manickchand said.
She said teachers must be allowed to attend school in comfortable clothing but not outrageous. She said all rules must be practical.