The People's Progressive Patry returned to the Berbice region on Sunday with a rally at the Bath Settlement. It was one of the largest rallies hosted by the PPP since the campaign season started.
In rallying his supporters, Presidential Candidate Irfaan Ali told residents of the agriculture community that a government under his watch will reduce the costs attached to leasing land for agriculture purposes.
"On March the 2nd we have to reverse all those increases and give back the land to the people, give you back your title. Not only must we give you back your land…but we must also open up new lands", Ali said.
He also spoke about the fishing sector, pointing out that a PPP Civic government would make major investments in the area of security that would make the high seas safer for fishermen.
Mr. Ali said the upcoming elections should and must be seen as very serious and should therefore not be taken for granted. He noted that the PPP will not be fixated on the oil and gas sector since "there are many other segments in the Guyanese economy that could create tremendous wealth".
Ali's running mate, retired Brigadier Mark Phillips also focused his speech on the security sector and told residents that his experience in the security sector would see him being in a better position to address Guyana's security concerns.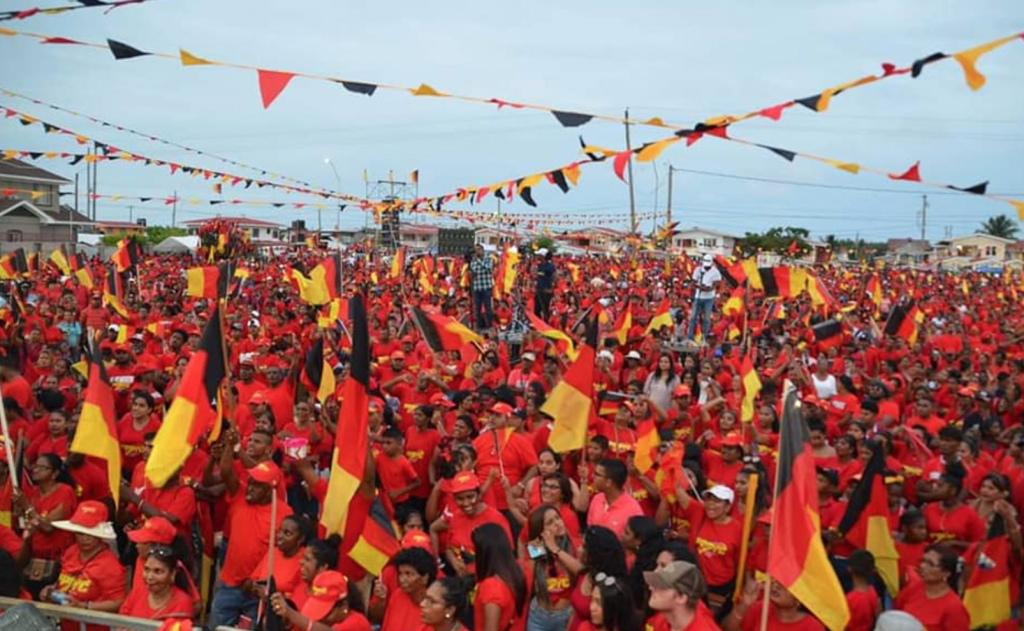 He said it is time for the incumbent President, David Granger, to head into retirement, describing him as "Old Man Papi".
Mr. Phillips said the PPP's record in government speaks for itself and voters should pay attention to that record when they head to the polls.
Phillips retired as head of the Guyana Defense Force in 2016 after serving the force for almost 40 years.