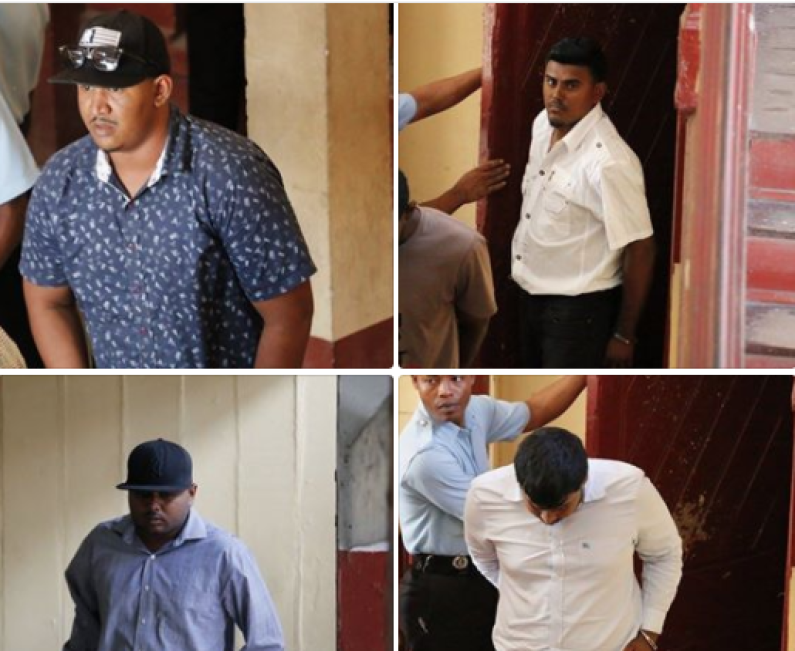 Two staffers from the Ministry of Public Security, one from the Guyana Revenue Authority and another man, found themselves before a city magistrate yesterday charged with conspiring to commit a felony by forging documents for tint license.
The four men, Danesh Dyal, Chatram Persaud, Richard Mohan and Hazel Mohamed all entered a plea of not guilty to the charge, that they all conspired to commit a felony by forging a motor vehicle tint license, that they knew was not issued by the Public Security Ministry.
The entire case unraveled after one of the accused, Hazel Mohammed, was stopped by a policeman about the heavily tinted vehicle windows and he presented the license. Immediately the policeman recognized the document was a forged one.
It was then learnt that the man had paid $70,000 for the forged document which was allegedly provided by the three other accused who worked at the Public Security ministry and the GRA.
After listening to the facts of the case, the four men were granted bail in the sum of $100,000 each and will have to return to court in October.
It is also likely that the three attached to the government agencies will all lose their jobs.