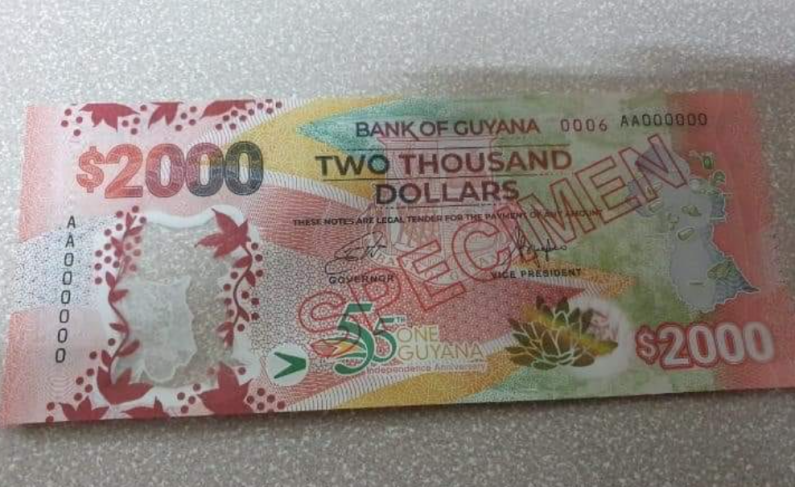 The Bank of Guyana has announced through the national gazette that the new $2000 note will go into circulation from Monday, 14th February 2022.
In the notice, the Central Bank explained that the new note which is legal tender for payment of any amount, carries the slogan "One Guyana" on one side while featuring the faces of children to represent the six ethnic groups of Guyana.
There is a Wai Wai pattern on the left side of the note with the same pattern and the nation's motto on the right side.
There are also a number of security features and the note carries the signature of the Vice President.
Usually, local currency notes carry the signature of the Minister of Finance and the Governor of the Bank of Guyana. There is no substantive Minister of Finance, but rather a senior Minister of Finance in the Office of the President.