After rowing across the Atlantic Ocean for three months, former British Navy Commander, Richard Allen reached Port Georegtown last evening after a more than 3000 mile journey from Sierra Leone in West Africa to Guyana.
The solo journey by Allen was part of efforts to raise awareness of The Commonwealth and the need for greater care of our environment and marine life.
Today, at the Kingston beach, Allen welcomed scores of Primary School children and told them about his journey. He explained that his special boat is outfitted with solar panels and as such he was able to always have his batteries and communication equipment charged.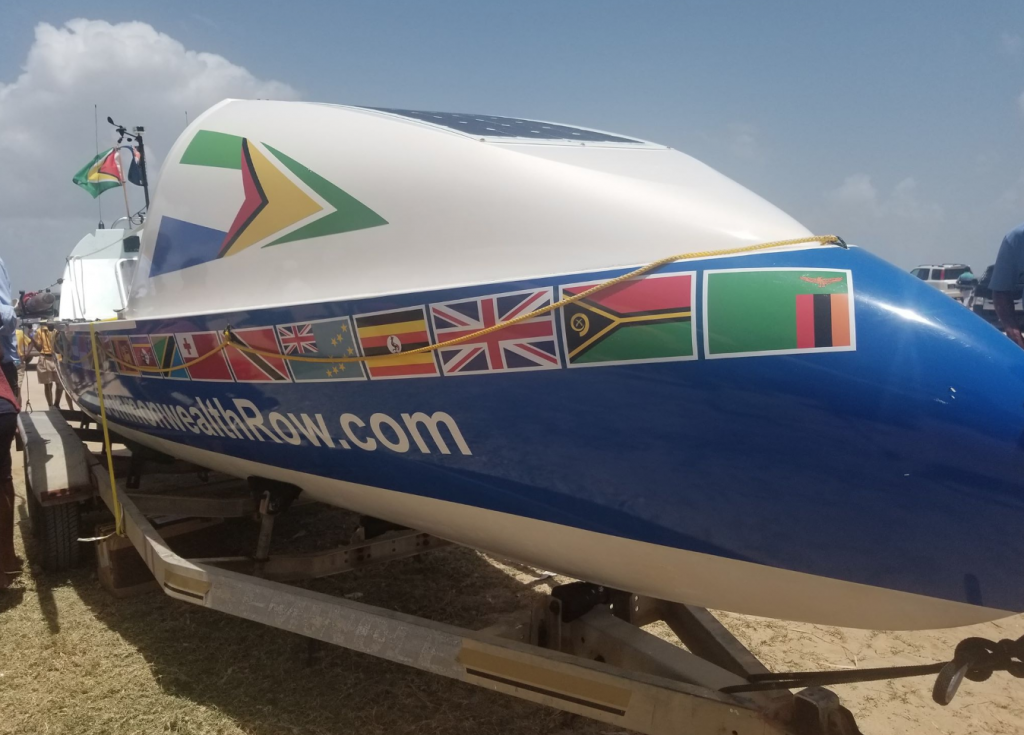 He said the journey was tough at times and boring at other times, but he was committed to getting it done even as three out of his four ores got damaged.
He explained that the journey was a beautiful one and the only bother he got from sea life came from the flying fish that hopped into his boat at different points of the journey.
Allen credited his experience in the British Navy and lots of training for completing the journey. He told the students that it also told a story of never giving up and always wanting to go the extra mile when you believe in yourself and your abilities.
His row across the Atlantic to Guyana was supported by the Guyana Foundation, which is a non-profit organisation that offers various forms of assistance to persons in need and those facing difficulties in life.
Head of that organisation, Supriya Singh-Bodden said the organisation was pleased to support the venture. She said it was an important one that also raised awareness of the Guyana Foundation and the job it has been doing.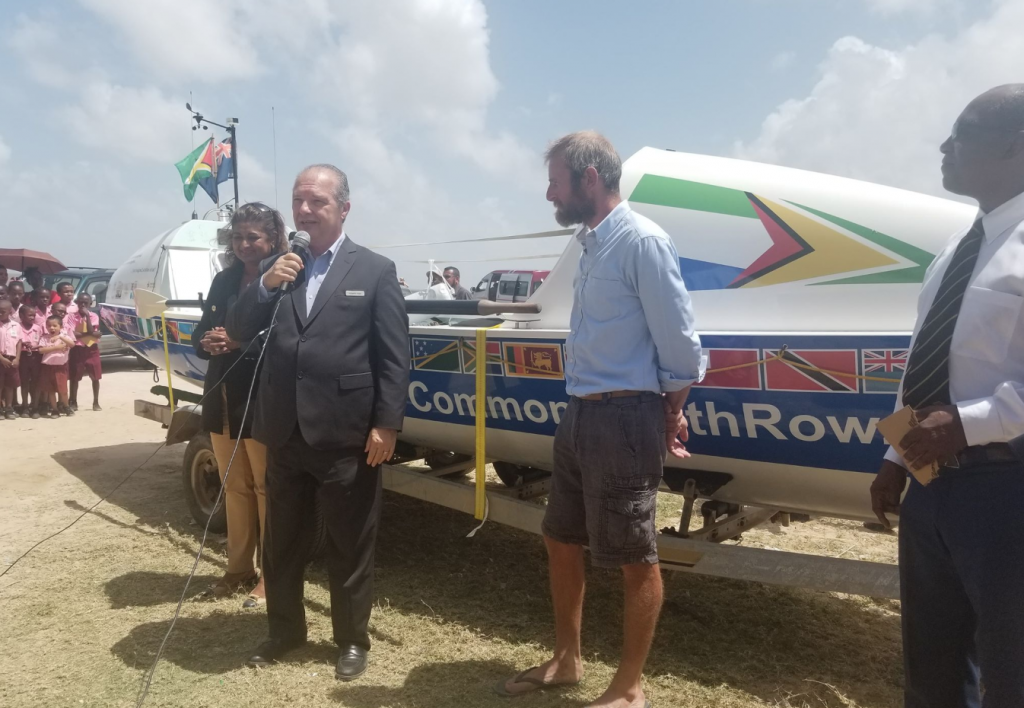 Allen will be spending several days in Guyana. He has been welcomed by the Government and the Tourism Authority and other agencies.
His boat will be on display in the Marriott Hotel compound for the rest of this week and next week, it will be showcased at the Ramada Princess hotel.