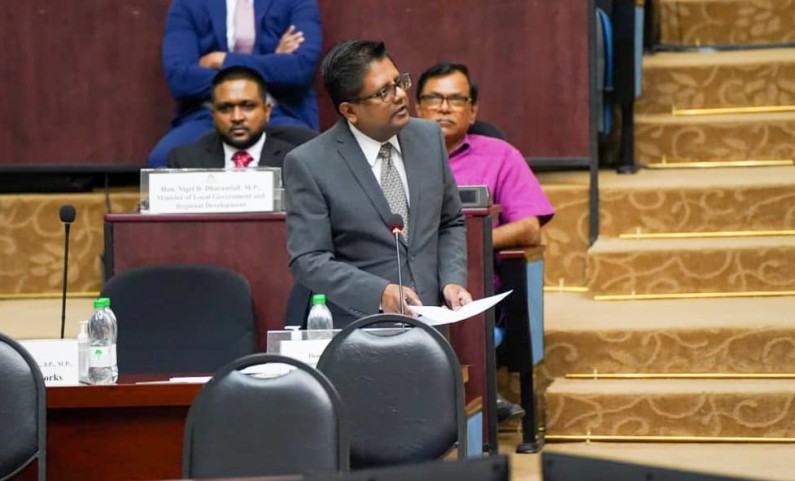 The National Assembly on Monday night passed the supplementary budget for the government totaling over $47 Billion. This is the second supplementary budget sought and passed for the government over the past four months.
The national budget was passed earlier this year, to the tune of more than $550 billion, which was almost twice as much as the previous year's budget.
The second supplementary budget was scrutinized by the Opposition with several questions and clarifications sought as it made its way through the Committee of Supply.
Over $2.9 Billion that was passed, represented advances which were taken from the contingency fund by the Government between August and November.
The Government said a chunk of that money was to cover the rising cost for fuel in the supply of electricity to the Linden community.
The remaining $44 billion covered several provisions to various government Ministries and also covered allocations to assist with the Guyana Power and Light company and the provision of electricity to several communities across the country.
An additional $18.2 billion has been provided under the Ministry of Public Works for the provision of additional resources to facilitate the upgrading of roads and drains in various communities and other major roadworks, according to the Finance Ministry.  The Minister of Works said repairs to more than 1000 roads will be effected through the provisions.
The Housing and Water sector as well as the Security sector are also seeing additional resources being provided in the supplementary budget.